<![CDATA[

After doing research on Pornhub Premium to find out if it's worth it or scam, I decided to put my findings into a review to help others decide if to sign up.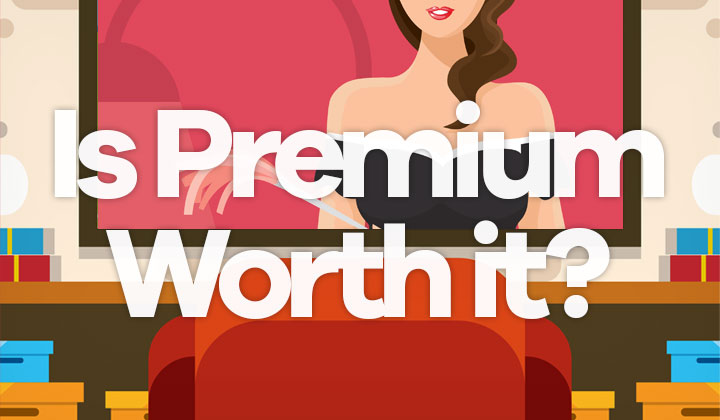 Main benefits of Pornhub Premium;
On the outside it seems the main benefits are;
Full HD video streaming
Completely ad free video player and website
360-degree video for Playstation VR
I wasn't that interested at first, since I couldn't play VR videos, and the Pornhub main site already features some HD video and ads are not so super annoying.
But there's a lot more;
I had never paid for porn before, but thought that if I should put my money somewhere it should be the world's biggest porn site, right?
So I dug around and these were the decision makers for me.
Faster streaming;
Perhaps it's just me, but I do travel quite a lot and I've noticed that sometimes videos are very slow to load with lagging that makes me crazy.
Streaming has been more stable since signing up with Pornhub Premium. My guess is that they utilize a CDN network to make it faster and more stable.
Safer watching;
Did you know, that ads have the potential to infect your machine with malware. And that's especially true for adult sites, even including Pornhub.
I read on The Independent that a computer security specialist had found this kind of 'malvertising' on Pornhub. So ads free site will obviously be safer too.
Video downloads;
For obvious reasons, Pornhub has code in place to prevent video downloading so you have to come back to their site each time and watch ads, etc.
I was blown away when I discovered after registering to Pornhub Premium that you have a download button under each video, including full HD.
Mobile friendly browsing;
Now I might be able to stand the ads and pop-ups on a desktop computer. But when it comes to mobile devices and tablets, the interface is pretty annoying.
Premium members get a much more mobile friendlier layout.
Anonymous & safe payments;
You know how they say that you shouldn't pay for porn sites using your credit card? Well Pornhub Premium has two good solutions to this.
If using Visa, MasterCard, JCB or Discover your credit card statement will show a charge from "probiller.com" with no reference to you know what.
For the geeky types, pay with Verge, a 100% anonymous crypto currency.
So is it really worth it?
I've heard that if you're into VR, you should definitely get a premium account. But also as a regular Pornhub consumer I found it decent priced, and worthwhile.
Porn is just one of those things that you don't want to be;
Slow & lagging
Poor quality
A hassle
And those three the premium has managed to solve pretty nicely.

If you are one of those who think, "who pays for porn anyway?" you might not share the idea with me that supporting the industry might actually be a good thing.

On the other hand, you probably haven't made it this far in this post either.

So while being worth it is really up to you, it's definitely not a scam of any sorts as it does bring value to those who want to pay for the points mentioned.

And since you can get a free account to try without limitations, I'd dare to say that for most people the free trial is worth trying.

I'd love to hear your experience with Pornhub Premium!
Leave your comments (or questions) below please.

Thanks for reading my review, David.

This post contains affiliate links where appropriate which may convert to monetary benefit to the author of this blog. Thank you.

]]>