My trusty Alfa AWUS051NH broke. Although an excellent device, a weakness with all the "classic Alfa design" models, is that the receptacle is easy to get detached from the circuit board when dropped. It was time to move on from 802.11n to the 802.11ac generation, and to explore new Alfa offerings.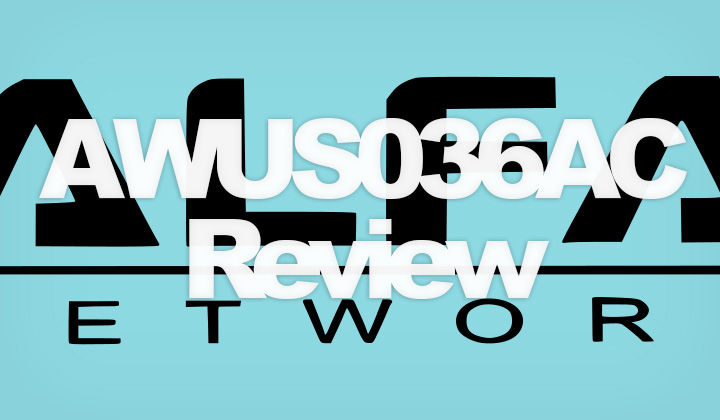 Looking for a new design, optimum range and speed – the USB3 enhanced AWUS036AC caught my attention. I ordered the device from the official Alfa reseller on eBay, screen shots below. For those who are considering to purchase this or any other Alfa products, they have good stock and service. And yes, you do need to watch out for fake products with other sellers. And another thing I like about Alfa, is that there is no need to support the tyranny of Amazon.
There are three models to choose from, with quite obvious differences. All worth considering, depending on use.
AWUS036AC
Middle price
Dualband 802.11g/b/a/n/ac up to 867Mbps
USB dock stands on flat surface
Two detachable 5dbi antennas
AWUS036EAC
Lowest price
Dualband 802.11g/b/a/n/ac up to 867Mbps
USB dock has a clip to attach on to things
No extra antennas
AWUS036ACH
Most expensive
Dualband 802.11g/b/a/n/ac up to 867Mbps
Classic Alfa case structure
Two detachable 5dbi antennas
Choosing from the three, boils down to the design and what kind of range you need. I opted for the wide range device, with compact design: AWUS036AC. Here are the photos from the device I obtained from the above mentioned seller on eBay.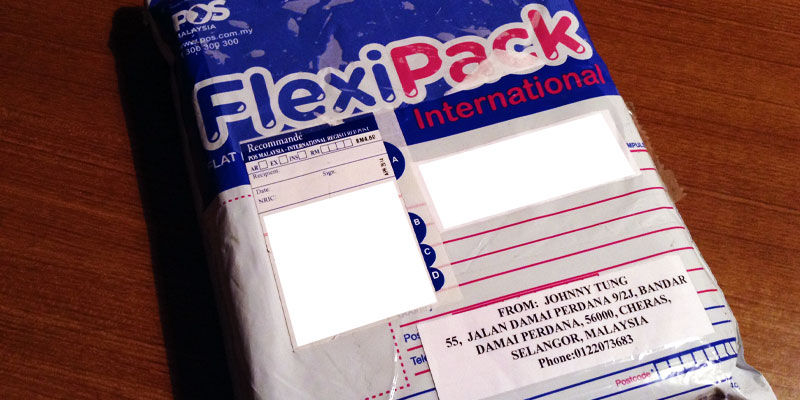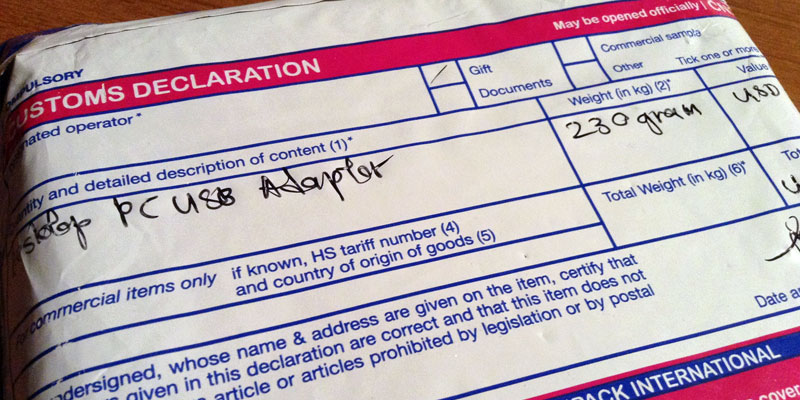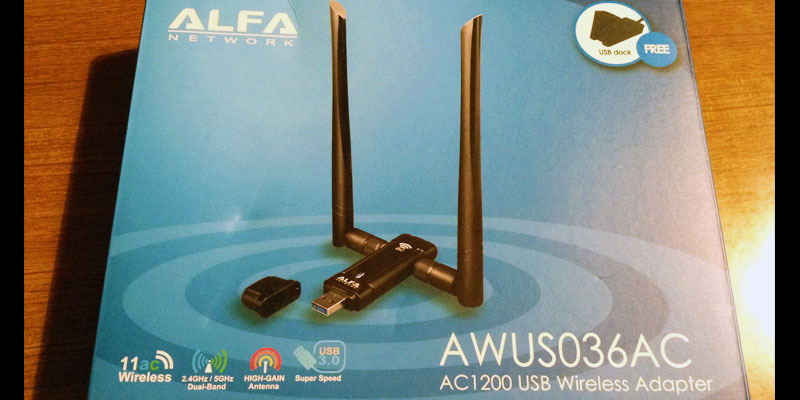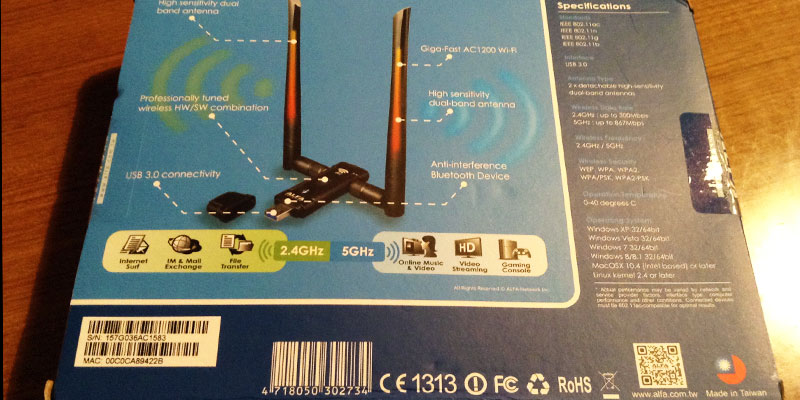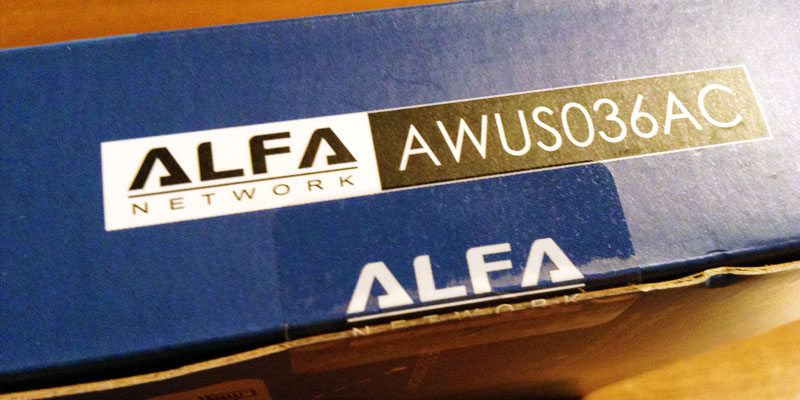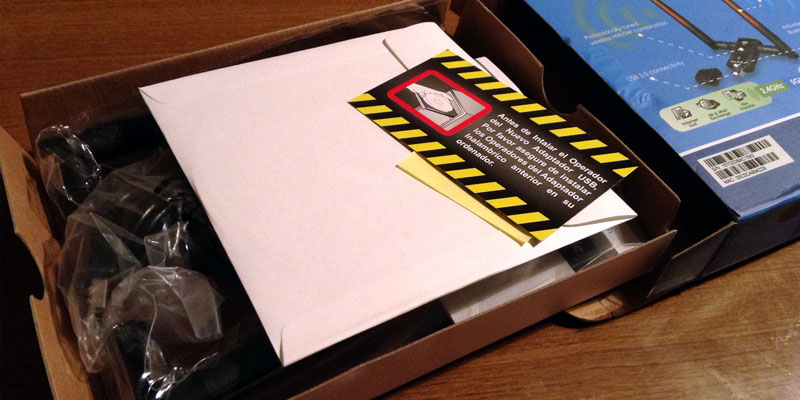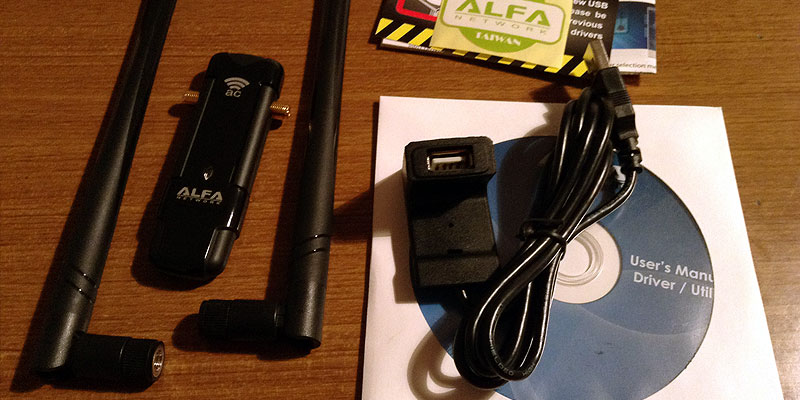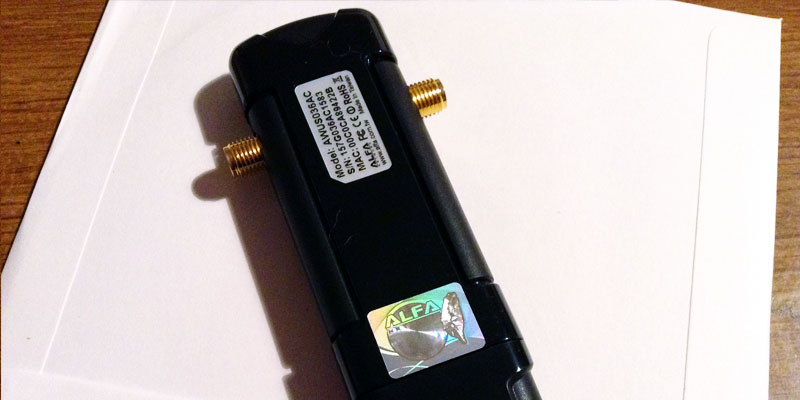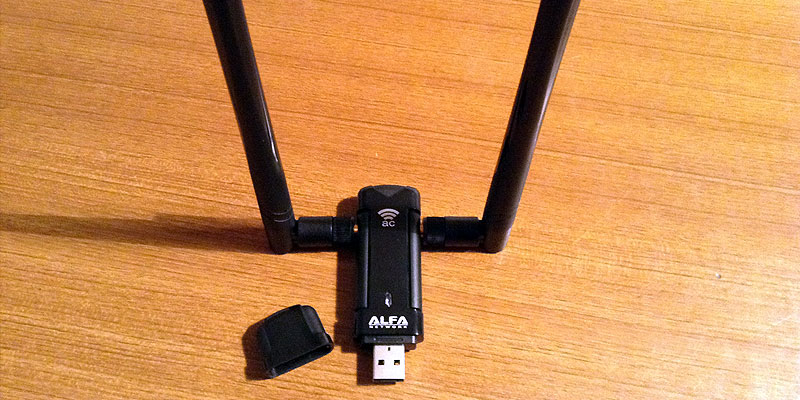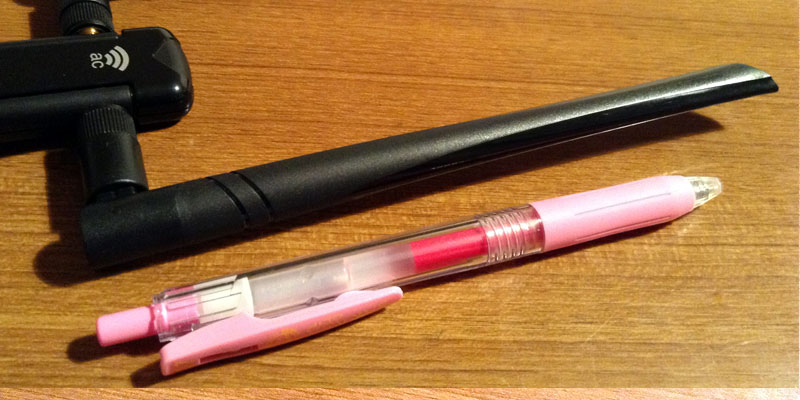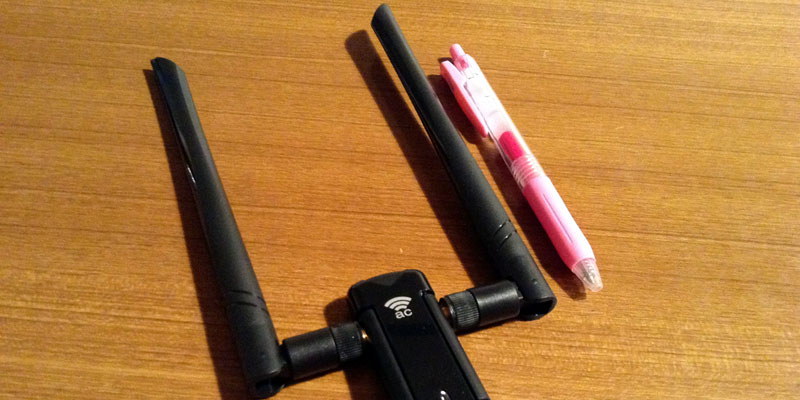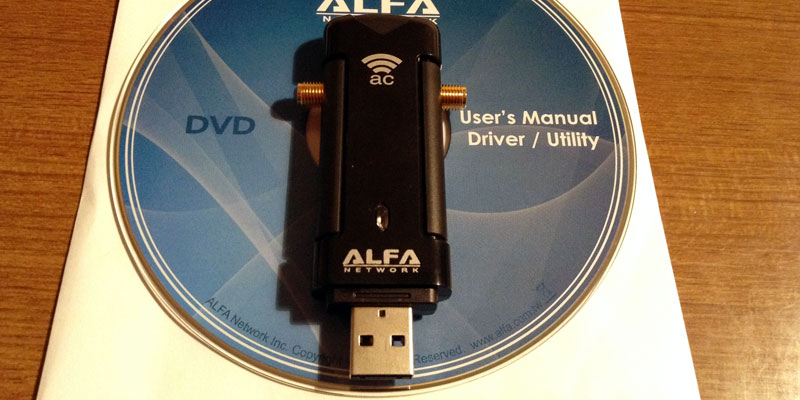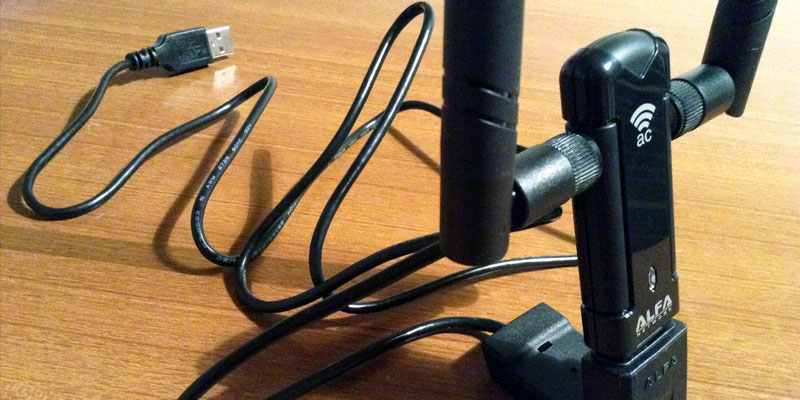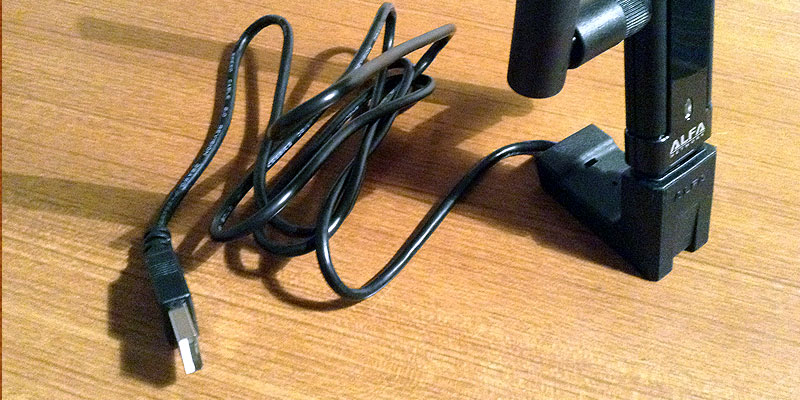 You can choose to plug in the USB3 Network Adapter directly to your USB2/3 port or attach it to the dock stand. Both have their weaknesses as the device is rather bulky and won't attach very strongly to laptop USB ports, so mobility can be an issue. While attached to the dock, even placed on a flat surface it's not always that stable. If there is something heavy you can place on top of the dock, or if there is a grip between two surfaces to keep it in a hold position, it will be perfect. Desktop users will not have a problem with it obviously.
Personally I would have liked that the AWUS036AC would come with the clip attachment mechanism equipped with the antenna-free WUS036EAC model.
The most expensive and classic model AWUS036ACH has it all, with the cost of a more bulky size. Sturdy on flat surfaces and attachable clip both, with extreme range and speed.
Overall, the AWUS036AC is an interesting choice out of the three adapters which I have been very pleased with in performance, once you get to terms with the design.
Thank you for reading!
And comments below on Alfa products are welcome.