Amazon is now officially in the United Arab Emirates & has become the largest, most popular online shop, just like the US Amazon but in the UAE. This is my guide.
Click here for the Amazon Store of United Arab Emirates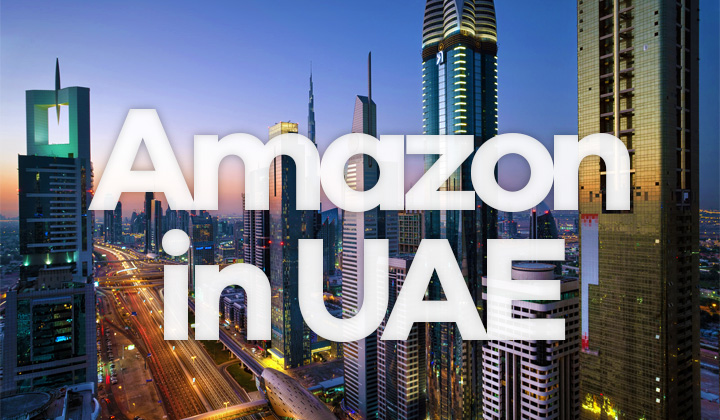 In 2023, Amazon has dominated the Arabic world and has been ambitiously trying to match the services, and range of products of the US version in the UAE.
Affordable shipping, fast delivery to the United Arab Emirates, cash on delivery (COD) and other payment options, shopping in dirham, seller portal, etc.
All available both in Arabic & English on a bilingual interface.
The Amazon owned online store goes with the name Souq in the UAE.
Wether you are located in Dubai, Abu Dhabi or need shipping to the United Arab Emirates. Here's the essentials on how to buy from Amazon in the UAE.
How Amazon works in UAE;
Headquartered in Dubai, Souq has been acquired by Amazon in 2017 and is now the largest e-commerce site in the United Arab Emirates. The company was originally founded in 2005, by a Syrian business man Ronaldo Mechor.
Common to online shopping brands from Amazon, the website has a seller portal for businesses, which further expands availability and competitiveness.
Don't miss on the "deals of the day" page on Souq, which rotates the best deals and offers for each day of the week, often with free shipping included.
Note; There is no www.amazon.ae version of the website.
Amazon Shipping to the UAE;
Items are mainly stocked in local warehouses in the UAE, and can be delivered on the same day, depending on your location by courier services.
Delivered products can be paid for directly at your door with cash on delivery, or COD for a small 1USD, or 4AED (Dirham) fee. A popular payment option.
Just like on the US Amazon store, you need to add the items in your shopping cart and proceed to checkout with a filled out address to see final shipping costs.
The delivery of items is available from Saturday to Thursday, between working hours at 9:00 and 18:00. Available to these UAE cities; Ajman, Fujairah, Al Ain, Abu Dhabi, Sharjah, Dubai, Ras Al Khaimah as well as Umm al-Quwain.
And all of these emirates also support affordable shipping; Sharjah, Abu Dhabi, Dubai, Umm al-Quwain, Fujairah, Ajman, Ras al-Khaimah.
Languages of the UAE Amazon store;
While on the US based Amazon there is only English language support, on Souq you have availability for both Arabic and English languages.
This is a bilingual setting, which converts not just the interface language, but also product names, descriptions, guides, etc. It also covers customer support.
You can find the language setting icon at the top, which can be opened by clicking on the flag of the United Arab Emirates. Select your language and 'save & continue'.
Click here to open the English language version of the UAE Amazon
Online shopping categories for UAE Amazon;
Here are main shopping categories (which include sub-categories);
Art, Jewelry & Accessories, Home Improvement, Perfumes, Computers, Paper money & Stamps, Gaming, Outdoors & Garden, Home Supply & Kitchen, Beverages & Groceries, Fitness & Sports, Electronics, Toys & Kids, Apparel & Accessories, Beauty, Personal Care & Health, Furniture, Eyewear, Auto Parts, Kitchen Appliances, Home Appliances, Office Products, Furniture & Home Decor, Movies & Music, Cameras, Tablets & Mobile Phones, Pets, Books, Babies as well as Bed & Bath.
Returning items and getting refunds;
The Arabic world has plenty of counterfeit items, and Souq does a good job at battling this by providing an authenticity guarantee. This policy is much more effective than on the US Amazon store, as selling fakes goods has been made non-profitable.
If items are not as described, poor quality or inauthentic, you will receive a full refund which includes any fees you paid to send back the items.
Also, if the item or product remains in it's original packaging, you may return it within 15 days from purchase with no questions asked.
Please be aware, that some shopping categories included "non-returnable" tagged items, such as underwear, swimwear, books, lingerie, fragrances, socks, etc.
And that concludes my guide, and all the essentials I've put together on the Amazon website in United Arab Emirates. Please, share this post if you found it useful.
What are your thoughts, experiences on Souq in UAE?
Or any questions related to Amazon site & United Arab Emirates?
Thanks for reading, and comments are welcome. David.
Also I would sincerely like to inform my readers, that some of the links on this and other posts, reviews, etc. may be so called affiliate links which support the blog financially. This is without costing you any extra of course.
Thank you for voluntary supporting me.