Amazon has expanded it's services to Bahrain, their online shopping brand is now available in the country with affordable shipping, and fast delivery. Here's my guide.
Click here to access the Amazon marketplace in Bahrain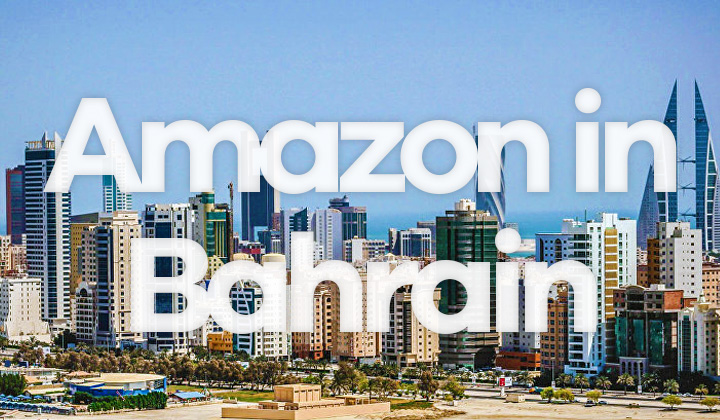 Is Amazon available in Bahrain..? Amazon is now not only the largest e-commerce website and online store in Bahrain but also in the whole Arabic world.
Amazon web services are here to stay, with the largest stock of items in conjunction with a seller portal popular with Arabic businesses. Known as Souq.
See the official guide on online shopping from Amazon in Bahrain.
Based in Dubai, UAE — Bahrain is one of their international shipping locations. Services are localized with pricing in Bahraini Dinar & cheap, fast, shipping.
Pay with cash on delivery (COD), instalments, cashU or PayPal.
How Amazon works in Bahrain;
Acquired and run by Amazon since 2017, the Souq marketplace has long been an established website for e-commerce, and buying online in the country. It originally launched in 2005, by a business man from Syria known as Ronaldo Mechor.
Now as an Amazon company, the site has dominated the online shopping market in Bahrain, and has similar products available than on their US based website.
While there is no Amazon Prime services yet, product-wise the site is equally competitive and stocks the affordable, yet trusted AmazonBasics brand.
See here for the deals of the day page with new offers every day.
Note; There is no www.amazon.bh localized version of the website.
Amazon Shipping to Bahrain;
When purchasing items marked as "fulfilled by Souq", your order will be sent from the UAE, with fast courier services. Other product listings are businesses taking part in the seller program, located in UAE, Saudi Arabia, Qatar, Kuwait, etc.
Delivery of orders by courier is from Saturday to Thursday, during the normal working hours, usually between 9:00AM and 6:00PM.
To ship to Bahrain with COD (cash on delivery), you need to pay a small extra free which is approximately $1 US Dollar on top of regular shipping rates.
To see the final rates for shipping, you will need to proceed to checkout your shopping basket items before you can see the final cost.
This mostly eliminates the need to ship items from the UK or US based Amazon websites, which have varying, and expensive shipping support. And of course, the use of package forwarding services which is very costly.
Shipping is supported to all major Bahrain cities such as; Al-Malikiyah, Manama, Muharraq, Budaiya, Isa Town, Hamad Town, A'ali, Sitra, Jidhafs, Riffa.
There are also policies in place to combat fake, or counterfeit products. Meaning that if the bought item is not as described you are eligible for a full refund that includes the cost of sending the package back to Souq in the UAE.
And in any case, if the item is still in it's original packaging you can also receive a refund within a 15 day time period, if you change your mind after you buy the item.
Selecting languages on Bahrain Amazon;
Unlike the US based Amazon, Souq also provides support for Arabic which covers both the product descriptions, titles, etc. on top of the interface.
Follow these steps to change the language;
Click on Bahrain flag at top right corner
If you haven't changed to the localized Bahrain version of Amazon yet, click on the UAE flag and change Bahrain under "Ship to".
Under "Languages", select English or Arabic (عربي)
Click on the blue "Save & Continue" button.
If the site is showing in Arabic only, you'll see the link that says "English" at the top left corner, which changes the online store language directly.
You may leave your inquiry on Souq & the Bahrain Amazon below.
I'm most happy to answer questions and help out with the site.
Huge thanks for visiting this guide.
And please, sharing on social media is caring..!
Lastly for transparency sake, I inform my readers about affiliate links that are inserted at varying places around the blog, and website. Thank you for supporting.