You can now shop on Amazon in Qatar, which has it's own website version there. For affordable shipping, fast delivery. Here's how to order from Amazon in Qatar..!
Click here to access the Amazon Store in Qatar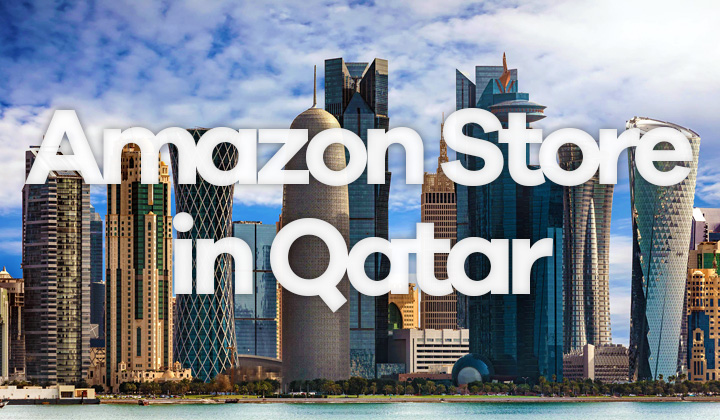 Amazon is now the largest online store in the Arabic world, and long gone are the days when you had to shop on the US version, with expensive shipping.
Pay in instalments, cash on delivery (COD), PayPal, or cashU.
The Amazon available in Qatar is known as Souq, based in Dubai, the website works in a similar way as in the US and offers world-class availability of products, together with Amazon & their partners through the seller portal for Arabic businesses.
See this official website guide on how to buy from Qatar Amazon.
While they have stock in several countries, the way the site works for Qatar is that items are mainly internationally shipped from Dubai for Souq fulfilled orders.
Shopping prices are then displayed in both Qatari riyal & UAE dirham.
How Amazon works in Qatar;
Based in Dubai, Souq was acquired by Amazon in 2017 and originally launched in 2005 by a Syrian business man, Ronaldo Mechor. It's the most successful e-commerce website among Arabic countries, and features an online shopping interface very similar to Amazon itself in terms of both the interface and range in shopping categories.
For instance, the full range of AmazonBasics products are available.
An important part of their success is the seller portal, familiar from many Amazon products, which provides access to sellers from middle eastern countries.
Check out the deals of the day page for daily rotating offers..!
Some also include free shipping to the Industrial Area, Al Wakrah, Old Airport, Al-Shahaniya and other parts of Qatar when buying items.
Note; There is no www.amazon.qa site version of the store.
Amazon Shipping to Qatar;
The state of Qatar is listed as an international shipping country on Souq, meaning that stock is usually located in UAE, Saudi Arabia or even Kuwait. However all products will ship to Qatar fast, with affordable shipping. Same day delivery is not available.
Deliver is done by courier services, most days of the weeks during work hours.
Popular cash on delivery payments are also available with shipping to Qatar, but will cost you an extra free that is somewhere around 1USD per order.
Equal to how Amazon works, you need to proceed to checkout after placing your items to the shopping basket to see the final cost with delivery included.
Shipping to Qatar is available to districts of; Mushayrib, Al Wakrah, Najma, Al-Shahaniya, Nu`ayjah, Madinat Khalifa South, Old Airport, Umm Ghuwailina, Mesaieed, Industrial Area, and Fereej Bin Mahmoud amongst others.
As well as the municipalities of; Al Rayyan, Al Daayen, Al Wakrah, Al Shamal, Ad Dawhah (Doha), Al-Shahaniya, Al Khor, and Umm Salal.
Language selection on Qatar Amazon;
The e-commerce store is nearly completely bilingual, meaning that you can choose between both Arabic and English languages.
This applies to nearly all parts of the website, such as product descriptions, titles, and how to guides on top of the interface language.
You'll find a flag of Qatar at the top, you can open the language selection menu clicking on it and proceeding with the "save & continue" button.
Or click here to open Qatar Amazon's English language version.
Refund policy & non-refundable categories;
To battle counterfeit or fake products, Souq has policies in place that guarantee you a full refund that includes the cost of sending back items.
Furthermore, all orders can be sent back within 15days without questions asked if the boxing remains intact. Except for items marked "non-refundable", which includes categories such as books, lingerie, socks, underwear, perfumes, etc.
That's the essentials, I hope this answered questions like "Is there amazon in Qatar?", "How to order from Amazon in Qatar?", or get back to me below.
Questions about Amazon online shopping in Qatar?
Comments on your experience with Souq most welcome as well!
Your visit is much appreciated, and share if you can. David.
Also letting you know, the factor of affiliate links present in various bits of posts, and content on the site. This is a huge support for me, and voluntary for you.