This is the best way I've found to email Google for real HUMAN support for all kinds of problems or support questions (see below).
Contacting Google through normal methods has mostly been time consuming, and the level of support has been poor to say the least.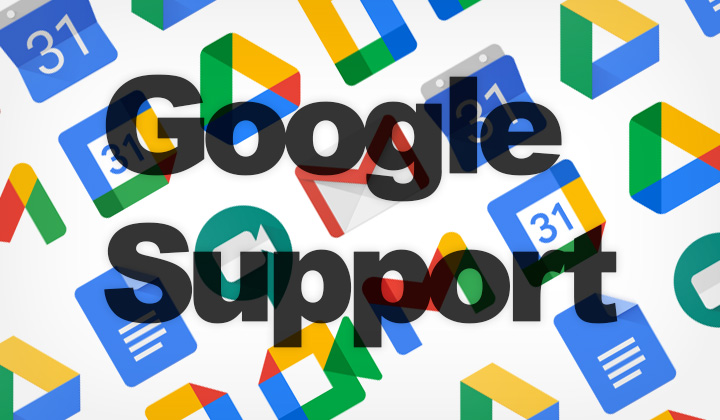 The problem with regular Google Support?
In my opinion contacting Google can get you good results if your question is something they can copy/paste from ready made answers.
So good luck trying to email them so that they actually look into your specific issue and take time to explain things to you.
Of course, Google is a huge company that has "optimize" their support so that (1) people can get answers to common problems fast (2) they can increase their profits while limiting the scope of help they provide.
I'm just saying, that they could have better support in my opinion.
I know this is not everyone's experience but I know that me and many others feel the same and have turned to better alternatives.
How to email Google the normal way?
You need to go to 'Google Support' and go through the ready made questions for the Google product in question. For some services you might find an email contact address and for others, well tough luck.
If you do find an email address and mail them, you are usually pointed towards help sections for more information. You can try to email back and forth trying to get answers.. personally I've had little luck on that.
How to get Google support the better way?
This is for 'personalized support' where I've gotten answers to questions on any Google product or service ('Google account').
You can contact a Google Expert "with this link".
As far as I've experienced, these guys know their stuff and really look in depth into your specific problem for not just solutions but good advise too.
Unfortunately, it's the kind of support that I doubt that I would ever get by emailing Google directly myself. I know how to read a FAQ and search for answers, it's just that sometimes you need answers to a very specific issue.
Or it just saves you a ton of time being able to contact someone fast who is knowledgeable and doesn't throw capped answers at you.
You should easily get help to services including but not limited to;
Sheets
Drive
Google My Business
Connected Home
Calendar
Slides
Wear OS by Google
Sites
Google Chat
Google One
Pixelbook Go
Docs
Google Fit
Google Photos
Chrome
Google Duo
Chromebook
Android Auto
Chromecast
Pixel
Gmail
Google Play
Android OS
Chrome
Keep
Contacts
Google Fonts
Messages
Google Cast
Google Flights
Analytics
Play Protect
Google Cloud
AdSense
Nest Wifi
YouTube
Google Play Games
Google Assistant
Finance
Google Ads
Maps
Google Meet
If none of the above mentioned methods work for you, you could always try Quora to get answers in case they are not of a personal matter.
Just remember, there is no one single Google email address that you can use to contact them, and many services or problems are not supported with help questions even. Thus the Google Expert is the only 'one-solution-for-all' that I have found and hopefully will work others.
Thank you for reading!
Written by: David.
Please note that! Some of the links in these posts on the blog are affiliate links which may convert to monetary benefit for the author.