The important questions we have with second hand ticket resale, is if (a) the sites are safe to use and (b) which is the best possible such site for buying tickets?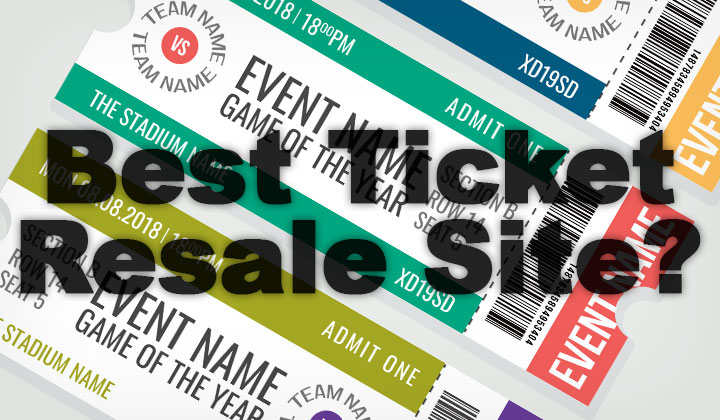 Without doubt, purchasing ticket online from the resale market offers significant opportunities to grab tickets to concerts, theater and sports events that would be (a) normally sold out or even (b) cheaper than purchased directly.
So to make things even complicated, we need a site that offers the cheapest possible tickets or otherwise you probably wouldn't be reading this.
Luckily the solution to the problem has been easy in my experience.
Let me explain to you how to fit the best, safe and cheapest to the same sentence when looking for tickets to an event that you want to attend.
What's best site for buying resale tickets?
First of all, I recommend reading the "StubHub's 100% guarantee" commitment, also known as "FanProtect", which ensures safe ticket purchases.
According to the website, they guarantee valid tickets to the event or your money back which is a pretty bold statement considering they facilitate an online ticket marketplace with sellers that are not in their direct control.
However, by working together with their sellers with both smart policies and active communication, they are able to either (a) supply replacement tickets for either equal or better value than those you ordered or (b) a complete refund.
The fact is that even with the best sites, with second-hand you always carry a degree of risk, which when using StubHub is a spoiled night, not because you got ripped off but because you couldn't attend the sports, theater or other event.
And that my friends, is a fact of life. Or I'd say, safe enough!
What else should you know about StubHub?
So you want the cheapest possible tickets, well I'd first point out the fact that StubHub is  the world's biggest ticket resale service online.
What that means, is that with such a massive site you have a quick turnover for those looking to make a buck selling or flipping tickets to events.
This in return attracts all the biggest players on the market, who are able to grab large amounts of tickets from exclusive pre-sales, etc. And therefore, being able to buy and sell tickets fast, sellers can make a lot of money with smaller margins.
The end results can be that the cost of tickets is even cheaper than when purchased directly through the event's venue. Thus you have the best chance of getting the cheapest possible tickets from StubHub.
Hope you found this post useful.
What do you think is the best site for second hand tickets?
I'd love to hear your comments on this below.
Share if you enjoyed my post! Regards, David.
Affiliate links are present in this and other posts on the blog. This can convert to monetary benefit for the author. Thank you for supporting me.