In this post I'll cover everything there is to know about the current best free credit method for DigitalOcean Droplets and services like Block Storage, Load Balancers, Spaces.
To obtain the free credits, simply "use this link" to sign up.
If you already have an account with DigitalOcean, all you need to do is to log out from your current DigitalOcean account and sign up with a new email address.
Continue reading for a comprehensive Q&A on this.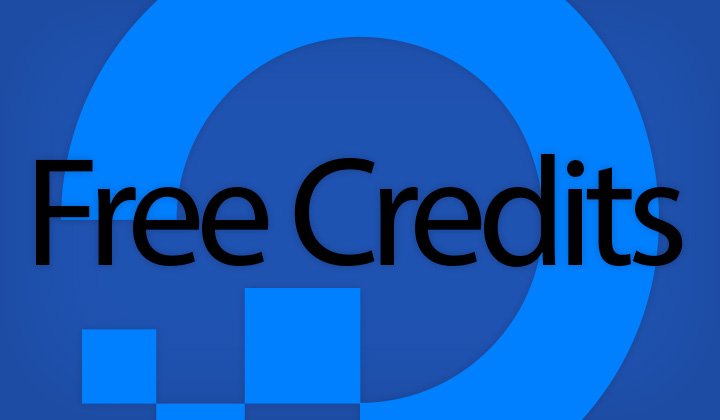 Based on frequently asked and common questions available on the internet, I've compiled these answers that should explain everything there is to know about using DigitalOcean Droplets without paying anything free of charge.
Q&A For Free Tier DigitalOcean Droplets;
What is the pricing of DigitalOcean droplets if the free credit is depleted?
For the once that you can access with this free trial, the price ranges anywhere from $5 to $80 per month. If you want to do basic web hosting of WordPress and other regular server tasks, a $10/month droplet will likely have good enough specs for that. Using a smaller $5 droplet is normally not advised.
How can I sign up for the trial without a credit card?
The usual option is to use PayPal to verify your payment information. This is possible if you have a verified bank account attached to your PayPal account, thus you don't need a credit card such as Visa, MasterCard, etc.
The other, easier option is to use the link above and verify your payment information with a prepaid debit card that you can likely purchase from your local convenience store.
I signed up for a free trial but got charged $5?
If you choose PayPal as your payment method, you will have to deposit a $5 credit to your DigitalOcean account before you can access the free account credits. If you choose a payment card, such as a Visa-card, it doesn't matter if it's credit, debit or prepaid, you won't be charged unless you go over the set limits.
Does this really work?
Yes, it works. The 100$ free credit offer has been available for a few years now so we are likely to see it continue in the future. Previous promotion was for $10, so likely the worst that could happen is that amount is decreased in the future.
Is there a way to access the promo without both a payment card or PayPal?
Unfortunately, there is no 'hack' that go around this limitation. Likely the easiest option is to purchase a prepaid Visa or other payment card from your nearby convenience store. Anyway, this way you won't get charged.
Are the free account credits valid for an unlimited time?
You'll need to use the $100 within 60 days or two months or the free credits will expire. However, it is possible to use the method above multiple times, thus extending the free trial period beyond 60 days.
Where is the DigitalOcean free trial?
The so called DO free trial comes in the form of free credits or a free tier account.
If you have any other questions that may have not been covered by this FAQ, simply leave a comment below and I'll be happy to answer them based on my experience of using DO.
Thank you for reading and your visit!
Hope you enjoy DigitalOcean as much as I have.
Sincerely, David.