As an experienced old VPN user myself — I wanted to introduce a super easy method for friends and relatives, suitable for any total beginner or those who just like convenience. Security is so important that everyone should use VPNs.
So here it is, step-by-step VPN instructions below!
StrongVPN — Easy setup & simple to use
---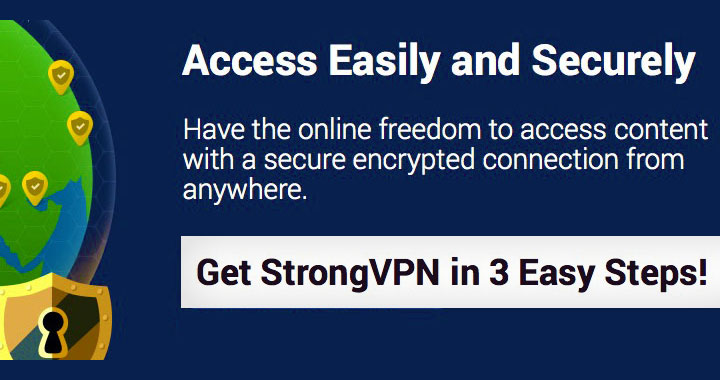 Find out more from the StrongVPN website
---
Besides inexpensive, why I chose StrongVPN in 2023:
1. Best for all day use
Ordinary VPN is shared with other users. This can be a problem when logging into social media websites (Facebook, Google, LinkedIn, etc.). StrongVPN is a private VPN: it doesn't share your IP address with other users, suitable for all websites.
2. Fast Support & Speed
When you need help, you get it fast. Also VPN speed has been impressive.
3. Easy VPN Software for all Devices
I found it extremely easy to install and use their VPN client software and get connected in a matter of minutes. Works with both desktop and mobile devices, including Windows, Mac, Android, iPhone, etc.
4. Unlock Website Location Restrictions
Access video & music streaming websites that are restricted by country (Netflix, BBC, Sky Go, Hulu, etc.). Many VPN services are blocked by these sites, with StrongVPN you can simply use all websites undetected.
---
Read below, & get up and going in four steps!
Step 1. — Register StrongVPN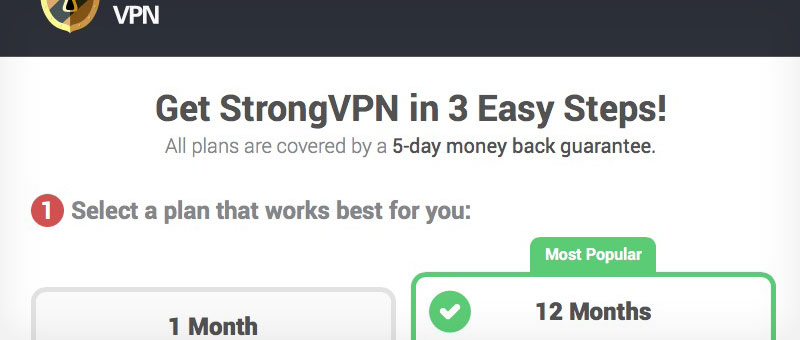 Select a VPN package that contains all the country locations that you need. And go through the sign up process as usual.
Note: There is a choice between 1 month and 1 year plans. I would take a yearly plan for the best offer. In case there is anything, it's easy to get a refund because all plans are backed by a 5 day money back guarantee.
Step 2. — Install VPN Client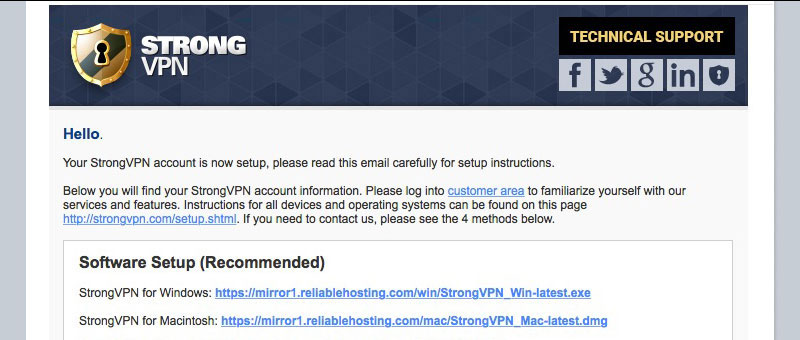 Immediately after sign up, you will receive an email with the link to download the VPN connection program for Windows or Mac. Install is simple & straight forward.
Step 3. — Login to StrongVPN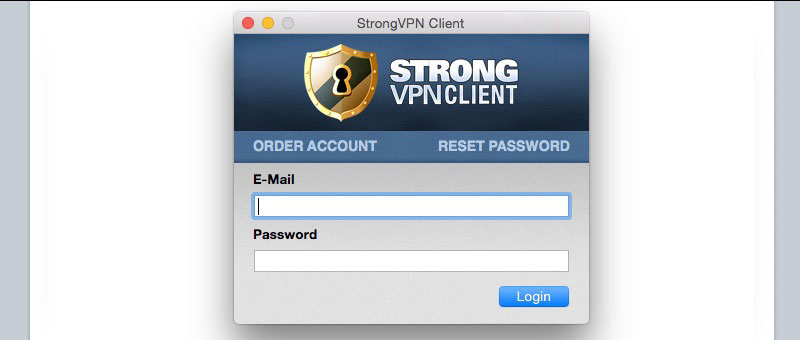 Fill in your e-mail address and the password you setup during registration.
Step 4. — Choose VPN Server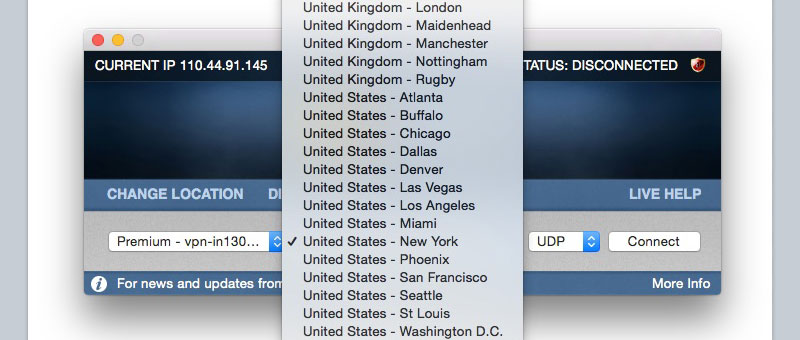 Select your desired country from the list of server locations and hit connect!
Step 5. — Connected!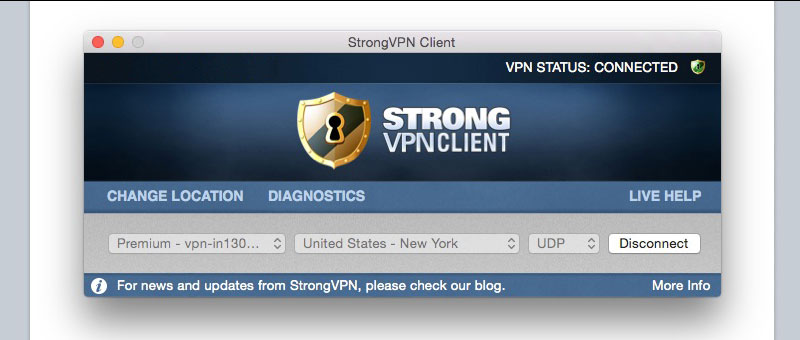 Connected and ready for use. From then on, everything you do online will be fully secured by the VPN connection.
Not Forgetting! — Smart Phones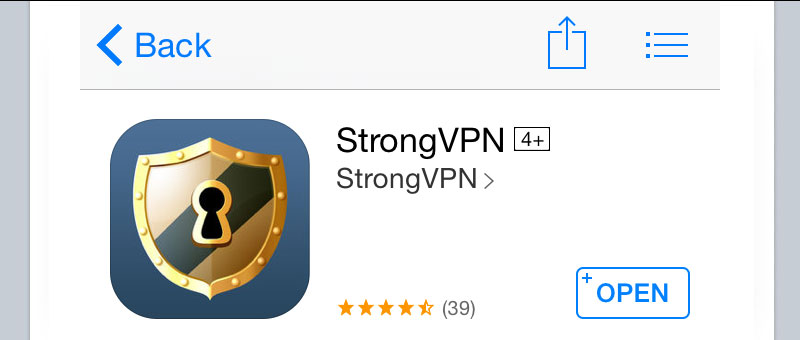 With their simple to use app, you can easily get connected with most mobile devices. Search "StrongVPN" on the App Store for iOS devices, or Google Play store for Android devices. And VPN on your phone will be under one press of a button.
---
Click here to sign up with StrongVPN
I hope this guide was helpful. Thank you for reading!
Don't hesitate to ask if you have any questions. Regards, David.
Please note: "Cisco Easy VPN" is a Virtual Private Network deployment system for businesses – not suitable for private use. This article is targeted at simplifying every day use of VPN services.
Пожалуйста, обратите внимание: «Cisco Easy VPN» – это виртуальная частная сеть, созданная для предприятий, а не для личного пользования. Эта статья рассматривает использование VPN в повседневной жизни.