I've put together the essentials on the Estonian version of eBay marketplace, how to display pricing in Euros, shipping to Tallinn & elsewhere in Estonia, etc.
Click here to access the eBay.ee store in Estonia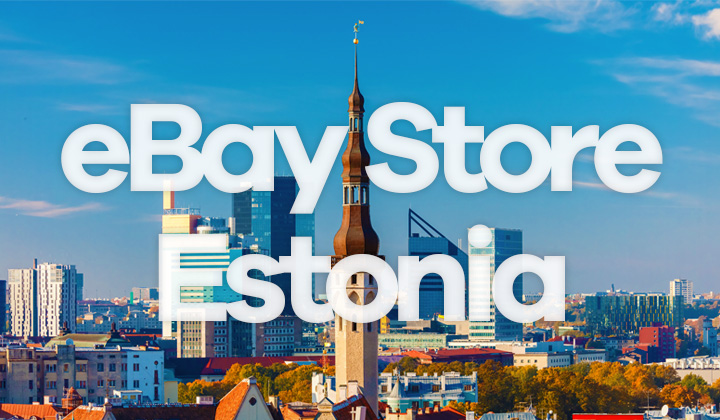 For a localized shopping experience in Tallinn, Tartu, Narva and elsewhere, or shipping to Estonia from outside the country.use the "global eBay version".
This is what the domain eBay.ee redirects to, and shows a more localized version for those with internet connections located within Estonia.
When located in a country in the Euro-zone it should also convert all pricing, and shipping costs to Euros. However, the Estonian version seems buggy.
Here is my guide on shopping, and making purchases from the eBay store, which is one of the popular e-commerce sites in Estonia. Questions below..!
How eBay works in Estonia
This is how to online shop and auction the local way, unfortunately the site has no support for the Estonian language though, it's all in English.
Buy amongst eBay sellers in Estonia;
There are quite a few sellers on the global eBay, which you can use to your advantage by searching amongst them for fast, cheap shipping & postage.
Step 1. Open the advanced search section on Estonian eBay
Step 2. Look for "Located in" selection near the end of page.
Step 3. From the country location list, choose "Estonia".
Step 4. Search for your item, and see the next tip if there's no results.
Buy from European, Asian, etc. eBay sellers;
Common way for online shopping, is to check availability in regions such as Europe for no import taxes & affordable shipping, or Asia for competitive pricing.
Step 1. Open up the global eBay website for Estonia.
Step 2. From that page, simply conduct a search for any item.
Step 3. On the search results page, please see the "Item Location" selection on your left (amongst all the other options), where you can narrow down to a region.
Step 4. Select the region of your choice, "Europe", "Asia", etc.
Shipping support on eBay & cost of postage to Estonia;
Abundant with international sellers, eBay has global shipping readily available that also supports delivery to Estonia of course. And when physically located in the country, the cost of posting is automatically calculated.
Otherwise, you will need to sign up, or sign in and set the country for your account to Estonia if you are located somewhere else.
When searching for items, it will also indicate if shipping is available or not.
Most eBay sellers will support posting to cities like; Kohtla-Järve, Tallinn, Sillamäe, Rakvere, Viljandi, Kuressaare, Tartu, 
Narva, Maardu, Pärnu, etc.
Estonian counties are supported also; Lääne-Viru, Järva, 
Lääne, Harju, Saare, Ida-Viru, Pärnu, Valga, Tartu, Põlva, Võru, Jõgeva, Viljandi, Hiiu & Rapla.
Euro currency support on Estonian eBay;
As previously mentioned, the way this is supposed to work is that all visitors from countries with Euro as their official currency should see the price of items, and shipping costs automatically converted to Euros.
But apparently, in the case of Estonia this is not working properly. And as there is no currency setting for this, depending on country location detection. You will simply have to shop in USD currency as the easiest solution.
Selling on the Estonian eBay store;
The buyer/seller portal is popular amongst international sellers, who can utilize the website's global shipping program as means to enter the Estonian e-commerce market. Both, for selling used and new goods with fixed or auctioned pricing.
The interface is in English for your convenience, and popular amongst Estonians, expats and other online consumers there.
This was my essentials guide on buying from eBay in Estonia..!
If you have any questions about Estonian e-commerce, shipping, etc.
Please, leave your input in the comments section below.
Found this post useful? Share if possible, David.
Thank you for reading, and understanding that sometimes the links are affiliated with the services being linked to. For profit and support of the blog.