I was surprised to find out that eBay is big business in Italy. The Italian version of the famous auction website — eBay.it, has caught my interest ever since. Just had to jump the language barrier, for which I have written this little how to.
Now in 2023, access eBay Italy in English!
Tip! Not all products can be sent internationally on the Italian eBay.it auctions, seller portal. Please, click here for delivery outside of Italy on international eBay store.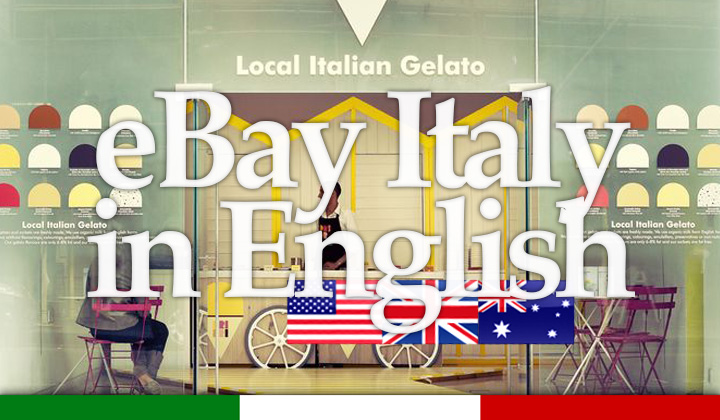 English Language eBay.it
Directly using eBay.it is a piece of cake. I would strongly recommend browsing to the website with Google Chrome and have all the pages translated completely automatically. There is no need for additional browser extensions, instead it just pops up to ask if you want pages in a foreign language translated.
eBay in Italy
With not much alternatives, eBay has come to Italy to stay. Known for selling whole Italian villages, as well as 150 cars from government officials as a cost-cutting operation.  Besides that, you have a highly price competitive and product abundant fleet of Italian sellers tempting your wallet.
Without a doubt, they have become one of the biggest e-commerce websites in the country. Some say, that eBay.it would be even more popular, than the online shopping site Amazon.it — it's biggest competitor.
I'm guessing there is just something about auctions and bidding that fits the Italian mentality. Leaving this restless population to look for opportunities of all kinds. Millionaires are common in this part of the internet business world.
Hope this helps & I'll add on any information I might find out later on. Cheers.
PS. Questions and comments are most welcome!