I wrote this guide for online shopping on the Saudi Arabia version of eBay. Get shipping and delivery to Riyadh & rest of the country, now in 2023.
Click here for the eBay website in Saudi Arabia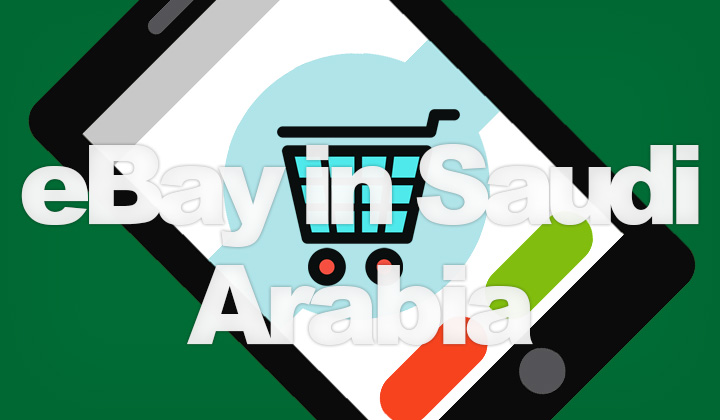 eBay is a popular, international shopping portal in Saudi Arabia, especially as a trusted and familiar e-commerce, seller/buyer auctioning site brand.
How eBay works in Saudi Arabia
The website can be used for both, online shopping in the country with shipping & delivery support to Saudi Arabia. Or to sell goods to Saudis.
You can search for items either within sellers physically located in Saudi Arabia for custom duty free shopping. Or amongst Asia and the Middle-east for faster and more affordable delivery. Also you can find plenty of items located in US, Europe and the rest of the world that support sending to Saudi Arabia.
Buying from eBay sellers in Saudi Arabia;
Step 1. Open this link for eBay in Saudi Arabia
Step 2. Select "Advanced" next to the Search button.
Step 3. Go down on that page to find "Location" settings.
Step 4. Select Saudi Arabia from the drop-down menu!
All searches will be narrowed down to items located in the country, for reduced shipping costs and shopping in Saudi riyal if possible.
Buying from Asian & Middle Eastern eBay sellers;
Step 1. Open this link for eBay in Saudi Arabia
Step 2. Start with a search of the item you are looking for.
Step 3. On the left you can select the "Item Location" as Asia. From now on, all searches will be limited to the selected region.
Selling to Saudi Arabia with eBay.com;
It's also possible to use the global eBay.com site to reach buyers in Saudi Arabia, no matter where you are located in the world.
Get to know the Global Shipping Program for shipping and delivery.
Good to know;
The default currency is in US Dollars. But you may change to the native seller currency (which will obviously vary on seller location).
There are no native Arabic or Saudi riyal currency versions of the website.
Any additional custom duties or taxes are usually not included within the price, and should be individually taken into consideration.
When your internet connection is physically located there, and has an IP address from Saudi Arabia, eBay will automatically show you items that support shipping to Riyadh and other parts of the country. And calculate the cost of delivery.
Online Shopping in Saudi Arabia
The country has many online shopping portals, of which eBay remains an importal portal. Other websites worth looking into include;
However, in terms of the global scale of eBay's seller/buyer and auctioning features there is no real equivalent such site in the country.
Any questions about online shopping in the land of the Saudis?
I'm happy to answer questions about eBay in Saudi Arabia!
Finally I would like to kindly inform my readers that a portion of the hyperlinks that are placed in these posts may be affiliated for financial gain.
This supports the blog in a big way and keeps me writing helpful content to my dear readership. Thank you so so much! David.