ExpressVPN is my personal favorite. I travel a lot, which is why 97+ VPN locations under one account is very useful. Also I do a lot of downloading, and I can always get the best speeds in any country without transfer limits.
I'm privileged to offer 30 days free and up to 35% Off. The discount coupon code is automatically activated only by using the link below.
Verified working September, 2023.
Note! Don't open link with ctrl/command or it will not work. Or try another web browser.
---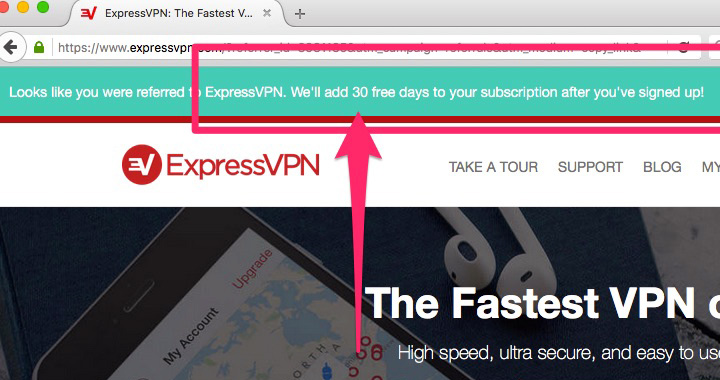 Make sure, that you can see the above message after clicking on the link!
The other thing I love about ExpressVPN is the good level of privacy. Most importantly, they don't keep any traffic logs. Also the IP addresses are shared, so it's really hard to trace back to you. And the IPs change frequently to prevent over use, and blacklisting. The host names vary as well, so that no one could even begin to guess you are behind a virtual machine.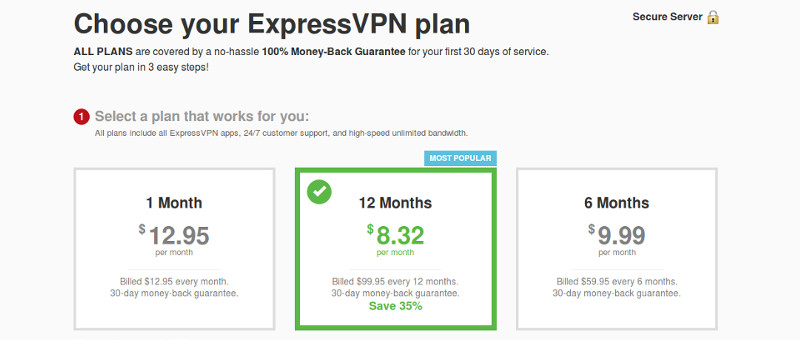 You can save an additional discount of 35% off if you subscribe to the twelve month plan. On your checkout look for the text: "BONUS: We'll add 30 free days because you used a referral link." and you are good to go..!
PS. To make things clear, there is not actually any coupon codes available for ExpressVPN. These guys have their own way. But my referral link is the real deal so don't forget to tell your friends about it before they register. Not just for my benefit, but not using it would be just plain silly.. 🙂

Cheers!
Related: The Nitty-gritty ExpressVPN Review
Please, check back later for updates!
All and any comments on ExpressVPN and it's discounts below.
You may also share your codes, coupons offers, etc. with us, thanks!
---
По ссылке выше, вы можете получить 30 дней бесплатно по любой подписке на услуги VPN. Никаких обманных скидочных кодов и других маркетинговых трюков. Это просто лучшее предложение для всех новых пользователей. При регистрации на сервисе убедитесь, что вам начислена скидка при оформлении заказа. Если нет, попробуйте использовать ссылку ещё раз перед регистрацией. Пожалуйста, дайте мне знать, если у вас есть возникли какие-либо проблемы или вопросы.
Old offer (no longer valid):
Black Friday/Cyber Monday Deal: 25/11/2016 to 28/11/2016 — ended!
This is live: Now you can get (1) one month with the 30 days activation link (2) three months with a 12month subscription — total 4 months free
You must follow this order:
Click on this link to activate 1 month free
Come back to this page & click on this link to active 3 month free
Enjoy 4 complementary months!
Please note!
Don't use ctrl/command to open link or it won't work
Link nr (1) works for all subscriptions, 1month & 6months