If you need fast and reliable emails for your business in China on a custom domain, looking at email hosting within the mainland is a viable option. I have put together this list of businesses based on my research and experience.
Let us know more services in the comments below!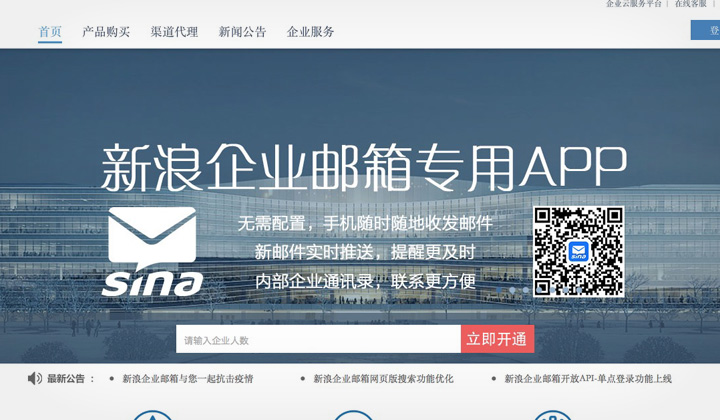 Luckily some parts of the country, like Beijing and Shanghai have seen improvements in connections outside of the country. But while increasingly many can fairly safely rely on US or Hong Kong server connections, the situation can still vary depending on where you are located.
Mainland China still has potential as a reliable option depending on the use for emails. Likely if the business is within China or the connection in your area is poor.
Keyword tip: 域名邮箱 = Domain Mailbox
mall.35.com
Large attachments, unlimited storage. Cheapest package starts at 900yuan/year, but will have to pay 1,800yuan/year for fast push mail.
sudu.cn/mail/
Starting at 750 yuan/year for five users, no mention of push mail support.
exmail.qq.com
Starting at 750 yuan/year for five users. Limited information.
mail.sina.net
Starting at 850 yuan/year for five users. Stated push mail support.
qiye.163.com
Starting from 1000 yuan/year for five users. Limited information.
ym.163.com
Free enterprise mail from NetEase 网易 (beta). Requires Chinese phone number verification and name/id number verification. Tried with "Mail Master – by NetEase" app for iOS but push mails are not working.
sinohosting.net
Microsoft Office365 email hosting. Server choice between Mainland China & Hong Kong. Price is 760yuan/year for one mail box, service in English.
The staff has said that they do not know if their service supports the ActiveSync push feature. Which raises question if they are even competent to run the service in the first place. Not recommended.
nicenic.net/email/
English language email hosting, starting at $33.33/year. Details unconfirmed.
zeld.cn
Smaller company offering genuine Microsoft Exchange accounts, 500yuan/year for custom domain professional mailbox package.
bizcn.com
Microsoft Exchange based protocol mailboxes, starting at 245yuan/year for five 500MB mailboxes.
prchosting.cn
Enterprise Mail, 2G mailbox, MS exchange. Unclear pricing.