The eBay marketplace now ships to Algeria and you can get localized online shopping on the Algerian version of eBay. Here's my guide to shipping, delivery, etc.
Click here for the eBay store website in Algeria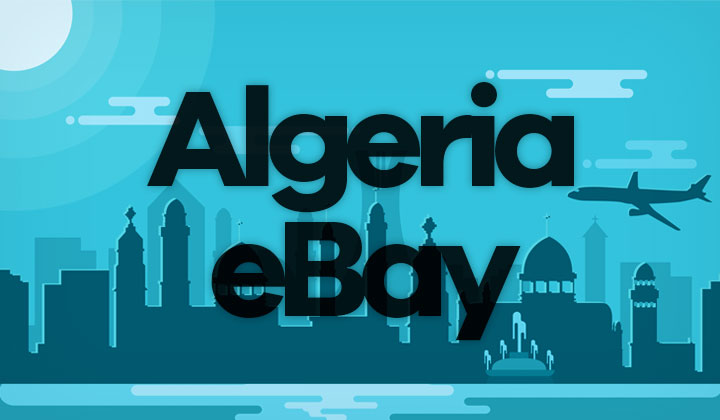 If you are in Algiers, Oran, Constantine or anywhere else in Algeria, you can utilize eBay for shopping, and auctioning through the "global eBay site".
It has a localized version for Algerian users, which shows up automatically when you have an internet connection and IP address from Alrgeria.
There's no own domain for it, like eBay.dz and also shopping in local Algerian dinar is not supported. Mainly it shows search results with shipping support.
Located outside, or want to make purchases from Algerian eBay sellers?
More information on how to get the most out of your shopping in this guide.
How eBay works in Algeria
Whether you are in or outside of Algeria, you can use these step-by-step guided tips to fine tune the e-commerce website for your needs.
Buying from Algerian eBay sellers;
There are many local sellers, which also provide the cheapest and fastest shipping of course. Here's how to search amongst them.
Step 1. Proceed to advanced search on eBay in Algeria
Step 2. Fill in the search with anything to test this out.
Step 3. Scroll below until you see a drop-down list of countries under "Located in", select Algeria (or alternatively another country) from the list.
Step 4. You'll now only see search results from Algerian sellers.
Buying from eBay sellers elsewhere;
As a global marketplace, you can shop from sellers in Asia, Europe, etc. to find huge availability of products and competitive pricing.
Step 1. Proceed to global eBay website for Algeria
Step 2. Fill in the search again, with anything you like.
Step 3. Note the quick selection options on your left, where you can choose various geographical regions to narrow down your search with.
Does eBay ship to Algeria?
Most international sellers on eBay support various shipping and delivery methods to Algeria, however using safe courier services is highly recommended.
While availability of options in shipping methods does vary from seller to seller, it's also often possible to negotiate in private for a customized sending plan.
The localized version of eBay is served for only those located in Algeria for automatically narrowed down search results with shipping support. However, the way around this is to sign up and select your country location as Algeria.
This should also calculate shipping costs accordingly.
Orders can be sent to cities such as; Algiers, Constantine, Blida, Djelfa, Annaba, Oran, Biskra, Sidi Bel Abbès, Sétif, Batna and others!
Support for Algerian dinar;
By default, all currencies are shown in USD and cannot be converted to Algerian dinar. Which currency is shown depends on the location of the user.
However, Algerian users are advised to show in US Dollar.
Selling on eBay in Algeria;
International sellers may also utilize eBay to access the Algerian e-commerce scene, with an easy to use, and known English language interface.
Read more concerning their global shipping program which provides a tailored service for sellers located anywhere in the world.
Do you have any questions about Algerian e-commerce?
I am available to answer them on shipping, shopping, eBay, etc.
Much thanks for your kind visit. Regards, David.
It might be also good to know about the possibility of affiliate links within these posts, reviews, etc. huge thanks for your support which is voluntary.