HideMyAss (HMA) has released a new 30 day free trial of VPN PRO, available to a limited group (or those who have the working free trial link) in 2023!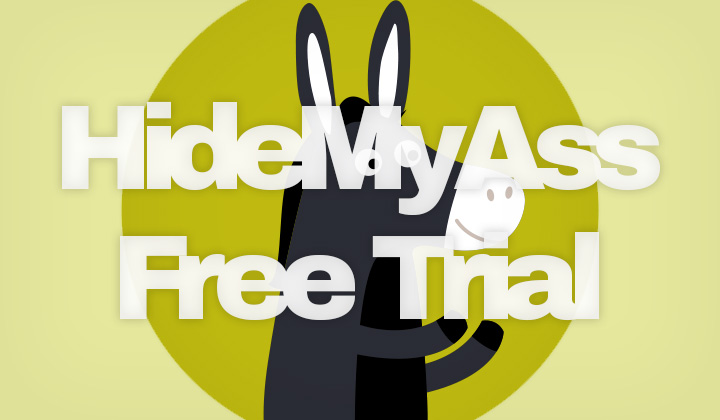 Enjoy the HideMyAss trial of December — this is now semi-official!
Use this link to activate 30 days free HMA PRO VPN offer
So how, and why does it work?
Click on the shortened link to access the "HMA! Pro VPN (30-day Trial)" check-out page, which will ask ask you to fill in your payment details, either credit/debit card or PayPal. And this will not of course charge you for anything. Then just hit the blue "start trial" button and check your inbox for VPN account details.
Use the full version of HideMyAss PRO for 30 days without limitations.
After the trial period is over, you can either continue with their cheapest possible 12 months plan, get a new account, or cancel your subscription.
If you are planning to just use HMA for free, be warned! You could get addicted and end up buying a paid VPN subscription. Which is not that bad in terms of your online security and accessibility. Anyway, hope you enjoy the ride as much I've done.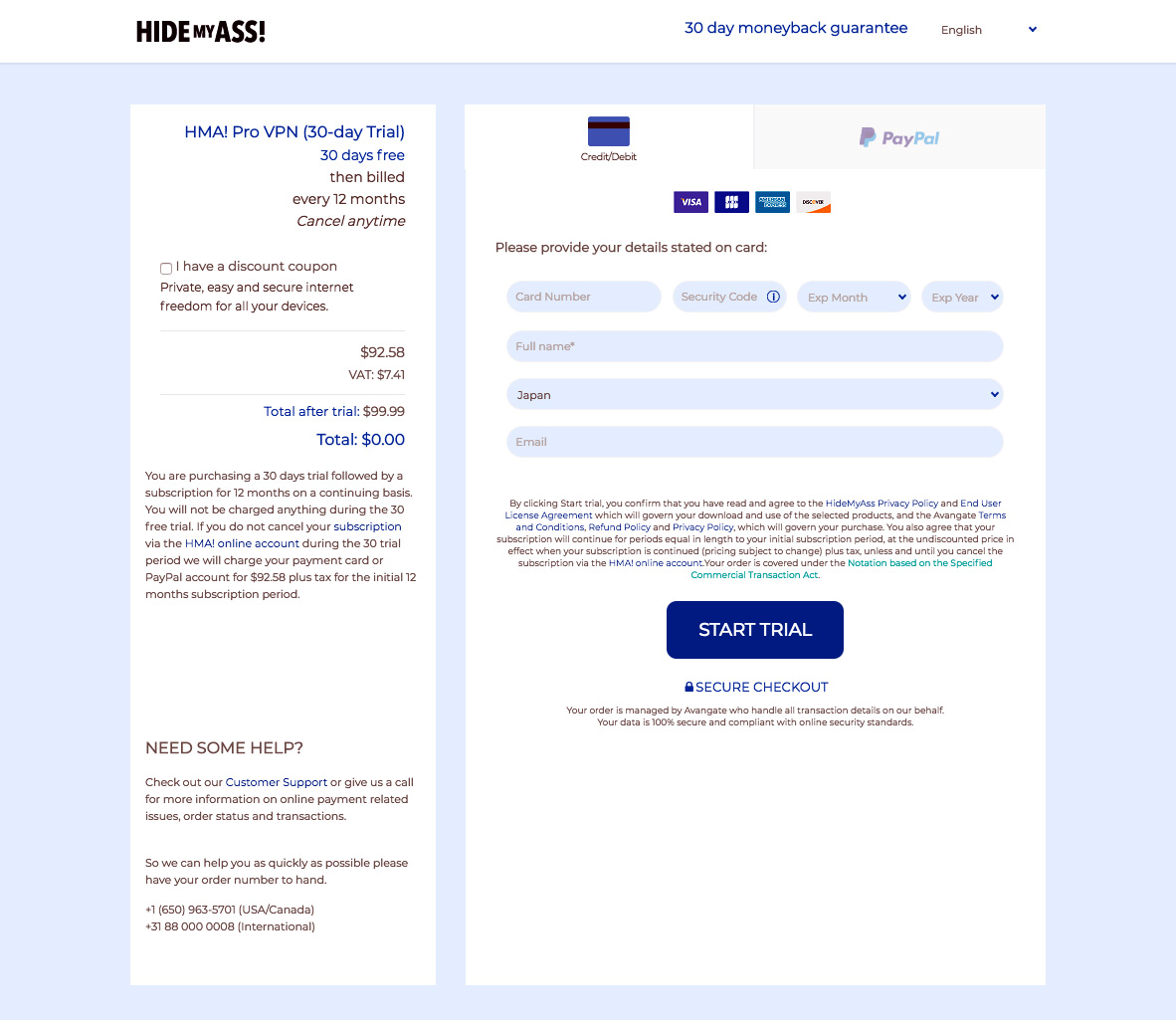 This is the screenshot of the landing page you should arrive at. If not working, please, leave a comment below and I will do my best to help you out.
Then to the why, you see this is still in an experimental phase, and the link is visible only to a limited group of VPN sign ups. Eventually this would be more visibly open to everyone, as to within what time frame, we will see.
This is the exclusive announcement to HideMyAss VPN partners;
We wanted to inform you that from the 1st March, we will be reintroducing a 30-day Free Trial on HMA! The first phase will be a controlled test with our USA traffic (this could rollout out to other regions on the coming weeks – tbc).
If the test returns favorable results (e.g. improved conversion rates) the Free Trial will be rolled out globally and affiliates will be receiving a renewal rate commission for each trial converted into a purchase.
As soon as we gather conclusive data we'll make a decision about running free trials on a permanent basis (perhaps during April) at which point you'll be notified and encouraged to start promoting this trial.
Thanks in advance for your understanding.
Best regards, HMA!
Is the HMA PRO free trial offer link working for you? Comments welcome.
Or any other questions, opinions on HideMyAss VPN services.
Take note, that no coupons or codes are needed. All you need is the right link to take you directly to the check-out page of the HMA PRO free trial offer.
Also the pages on this website at times contain affiliate links which could translate to monetary benefit and support for the blog. This does not change the pricing or content of the sites linked to in any way. Big thanks for your visit, David.
Last working in December of 2023.