While Google Ads no longer officially supports IE11, I found out that it's still somehow usable if you have to for some reason.
My problem was that the contents of the "Billing & payments" page was blank and showed only the "Summary" title. Here's how it works on IE 11.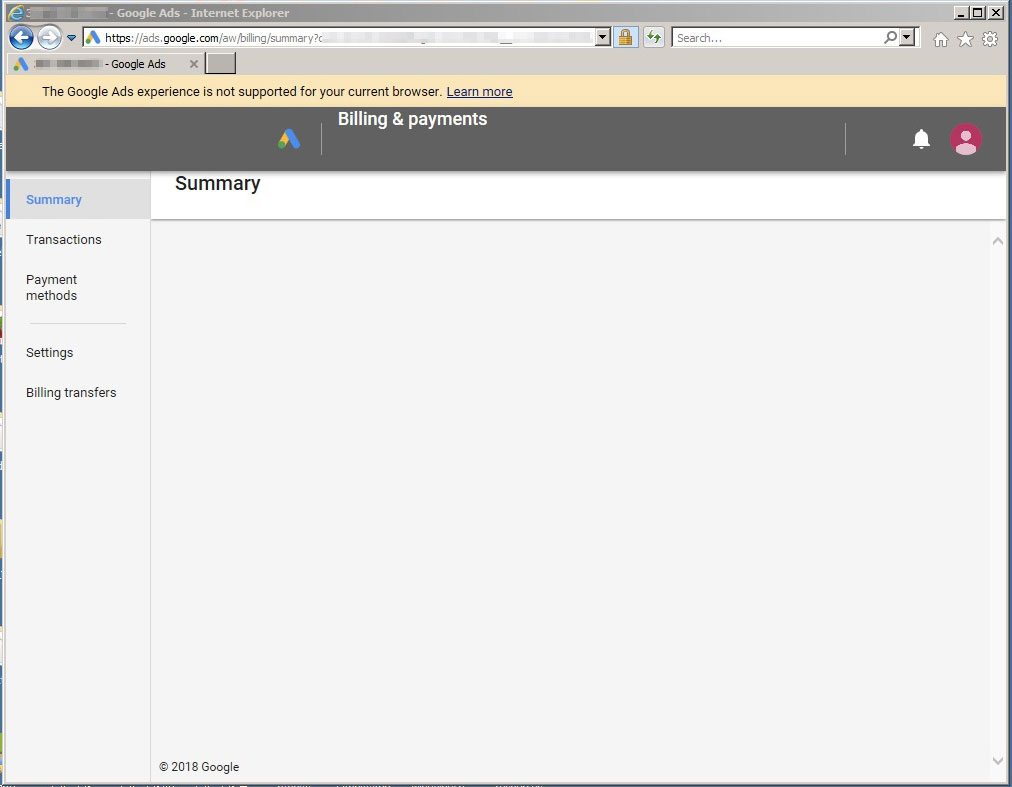 This is what the "Billing & payments" page looked like at first.
Also, most of the top toolbar items such as "Go to", "Reports", "Tools" and others don't work. So to access the right page you might first need to login to Google Ads with another browser and copy the direct URL from there.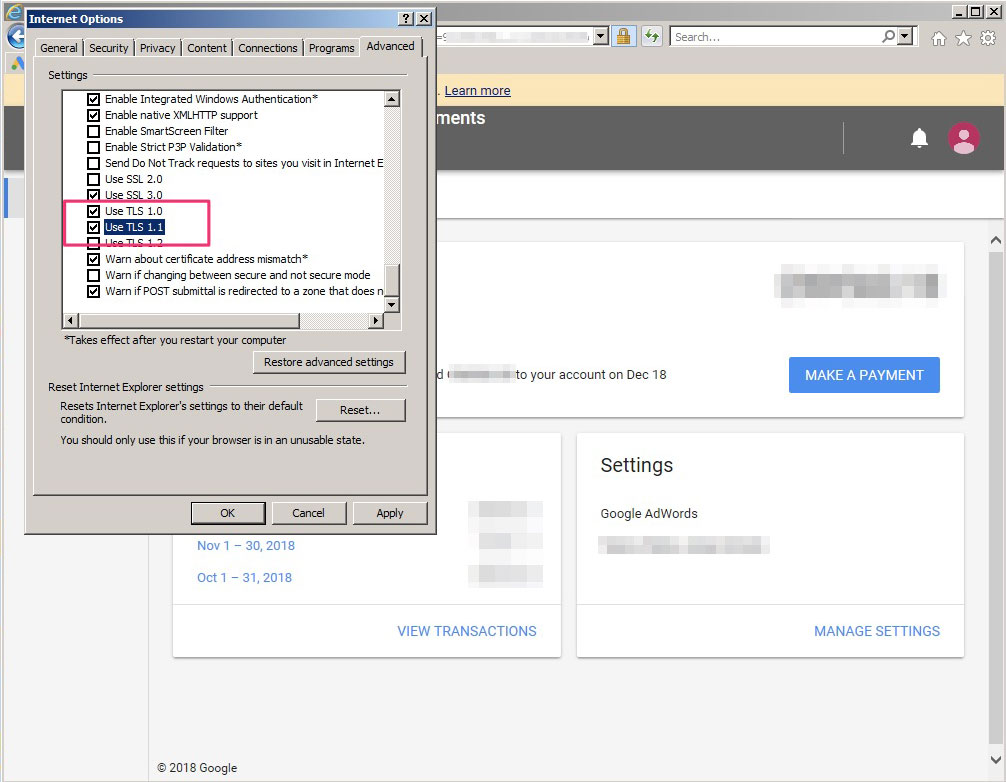 Navigate to your internet options, and go to the Advanced tab.
There you need to make sure that the TLS 1.1 is enabled, which is being used by the iframe that is being shown on that billing page.
This should also fix the console warning:
[BILLING] 2018-12-18 03:18:13.964 WARNING 48 ads.awapps2.infra.prefetch.RpcPrefetchLoader Prefetch timeout: PAYMENTS_INTEGRATOR_SCRIPT_URL.
In my experience this works and solves the problem on the old Internet Explorer 11 on Windows 7 as well as the IE11 included with Windows 10.
Comments are welcome below.
Thanks for visiting, having a read. David.