Here's an alternative solution for those in the same situation as I have been in several times, not being able to solve my problems with the e-commerce giant.
And that's despite contacting Amazon support.
Also, I'll explain the issue I have with customer care at Amazon.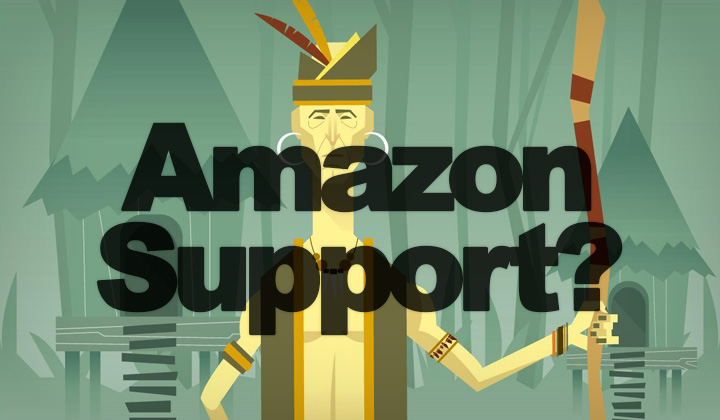 Better support alternative to solving Amazon problems?
Just as the case with Amazon's own help center, there is no 100% guarantee that any one single method will solve all of your problems with shopping on there.
However, this is a refreshing change to their robotic and often unhelpful support team, which is lacking in individual customer care.
Just head on to Justanswer "with this link" to get immediate help.
These guys are not only really knowledgeable on all issues related to shopping at Amazon but also will also
Look into your individual case/issue you're having
Provide all the time needed to solve your problem
Give insight on issue that Amazon may be shy to approach
Either way, if you are having problems contacting Amazon or getting your problem solved, I'd suggest to just head on over to their site and try them out.
Issue I have with Amazon customer care?
Your success on contacting Amazon's own support team is heavily based on (a) the issue you're having and (b) the person you are assigned with (c) luck.
This is because the whole process of getting help is one of the most "optimized" support funnels on the planet, ever.
That's because they are also the biggest online shopping mogul there is.
So every single optimized nook and cranny is going to mean either profit or loss to the company which they will weight in very carefully.
That means they will outsource support to the cheapest place possible, train their staff to reply with ready written answers to save time and generalize your issues by putting them into "boxes" instead of actually looking at your specific, individual problem.
It also means, that there is a limit in the variety of issues they are willing the deal with. Often enough just redirecting you to help articles having you figure out how to overcome your problem on your own.
This is common for tech companies and something I personally prefer not to even try to tackle with in most cases and just contact alternatives for quicker problem solving.
Any issues or problems with Amazon?
I'd love to hear them below!
Thanks, David.
Info: Some of the links in these posts on the blog may be affiliate links which may convert to monetary benefit for the author without additional cost.