I've seen a lot of debate about the performance of the Western Digital My Cloud NAS Server. And perhaps the biggest complaint and misunderstanding has been, that the transfer rate is low.
>> In this guide I explain the speed issue and how I have made My Cloud fast for both wired, and wireless connections.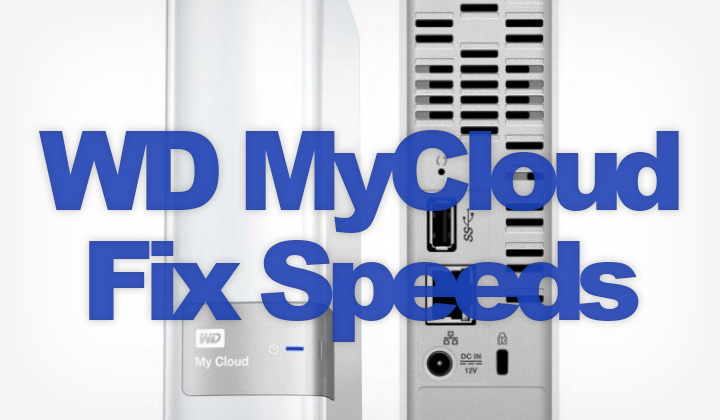 While My Cloud might not be the best option for everyone, it's really a beautiful device that performs well under the right circumstances. For me personally, regular external hard drives are a thing of the past.
Not Everything is My Cloud's Fault
Especially when it comes to transfer speed between your computer and the drive, there are a lot of factors to consider. Luckily, most of them are hardware problems that are easy to fix.
If you are serious about speed, you will have to be serious about your hardware too. Either by using the cheap but excellent ethernet cable method, or by making a bigger investment in top-of-the-line Wi-Fi technology.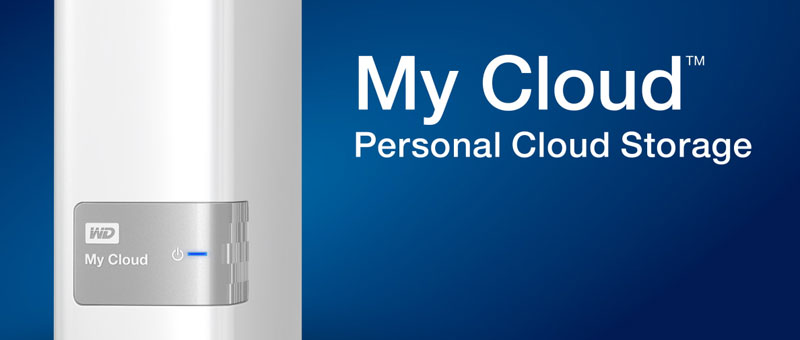 There can be software problems too, in conjunction with other software and operating systems. First thing is to make sure you are running the latest My Cloud Firmware which is v04.00.01-623 at the time of writing.
Also it's a good idea to check for updates for your operating system. For example, just recently Mac OS X had released a software update that improves SMB (Samba) connections to the drive.
Fast Wired Connections
WD My Cloud uses an Ethernet cable for wired connections. This is the way to get the best speeds out of your drive. Compared to the traditional and clumsy USB connection, it has a much more sturdy connector, with a huge speed capacity. Especially if you are using a laptop, ethernet will be a life saver over USB.
It cannot be connected directly between your computer and drive. There has to be a router or switch in between, which enables the device to have a connection with the outside world (internet). The common problem is that your router is not fast enough.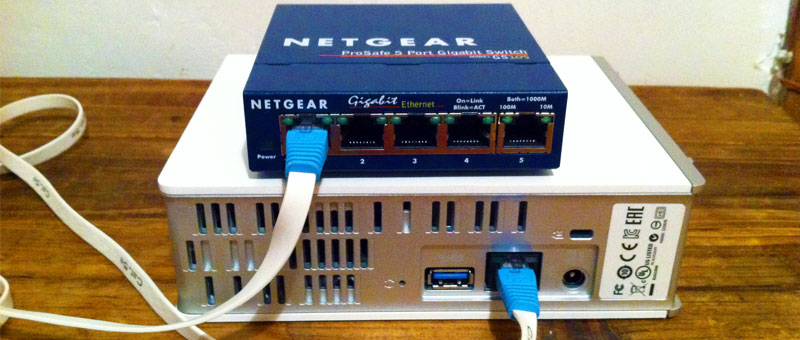 If your wired connection is slow, it usually means that one or both of the devices (most likely on the router end), is using the 100Base-T (or older 10Base-T) ethernet standard. Even though this refers to a transfer rate of up to 100Mbps per second:
My Cloud is horribly slow with a 100Mbps connection.
To enjoy the full speed capacity, you need a Gigabit Ethernet (1000Mbps-T) router or switch. If you are not planning on upgrading your Wi-Fi router (more about that later), a good option is to buy an inexpensive Ethernet Switch and you won't have to worry about speed problems, ever again.
A "Switch" is a device that simply builds a network connection between your computers, your internet router and the My Cloud drive. So that they can talk (transfer data) to each other. You can attach all your devices to the switch and no software is required. Smooth..
Best Value Gigabit Ethernet Switch
NETGEAR GS105 ProSafe
A highly recommended, inexpensive gigabit ethernet switch is the legendary NETGEAR GS105. It's a compact and powerful device, that you can rely on to distribute your traffic simultaneously across five different devices.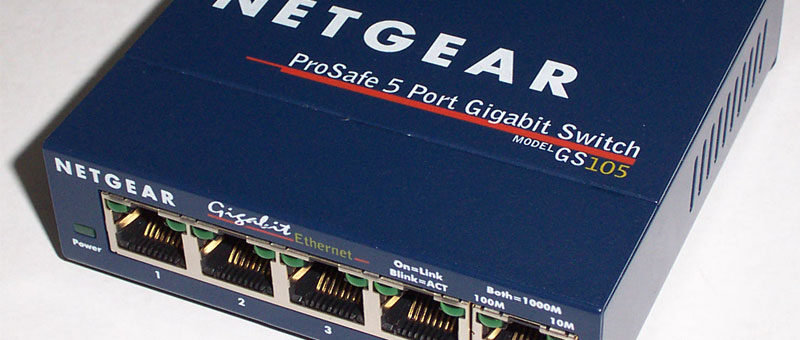 I wouldn't recommend going any cheaper than that, if you want to have a good night sleep. Anyway, the NETGEAR switch is already very cheap.
Don't forget to check your computer's connection limits too. Luckily 1000Mbps-T is pretty standard and well supported.
There are also different types of ethernet cables, which support different speeds. Just make sure it's not the older type known as Cat5 (usually written on the cable).
The average cable is Cat5e, and should be fast enough. But if you are going to buy a new one, you might as well get the later Cat6, which is an improved version and can go up to 10-Gigabit speeds.
Cat5/Cat6 cables won't make much price difference.
Fast Wi-Fi Connections
Wi-Fi is somewhat trickier, and an upgrade is not going to be cheap. You really need to get a damn good router and a corresponding Wi-Fi Adapter if you plan on enjoying the luxury of a fast wireless connection.
You can choose between two wireless networking standards. The older but more popular 802.11n (450Mbps) or the latest 802.11ac (1300 Mbps) which is also backwards compatible. And remember:
No matter what the standard, buying a cheap Wi-Fi router is not a good idea.
Here are the latest toys:
Airport Extreme Base Station
Fast, simple & beautiful. — If you are a Mac user or not, the simplest way is to grab the latest 6th generation Airport Extreme Base Station and you are good to go. With full backwards compatibility to any standard there is, you will automatically have the fastest possible speeds your machine can handle.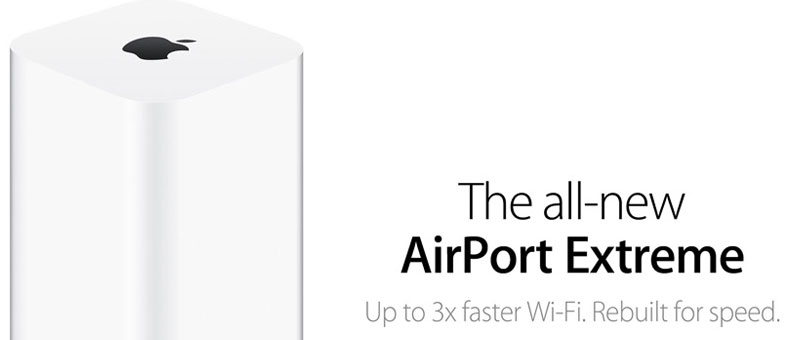 Even if you are with a Wi-Fi adapter that supports up to 802.11n, you won't regret it on your next upgrade to a 802.11ac adapter.
ASUS RT-AC87U WiFi Router
The Best There is. — The powerful, "ASUS RT-AC87U Wireless-AC2400 Dual Band Gigabit Router" is top-of-the-line. Range and speed is simply amazing, with all the candy one can ever need. Just make friends with it.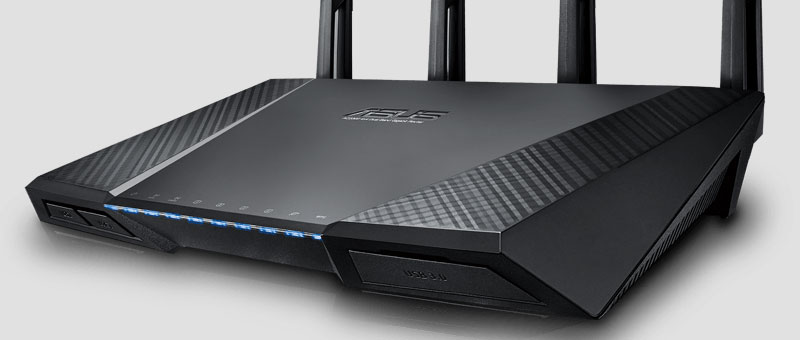 For the receiving end, you need a 802.11ac network adapter of course.
I would love to hear other setups for fast WD Cloud speeds,
Please share them in the comments!
Oh and by means of sincerity, I want to educate my readers about the possibility of affiliate links on the blog. Biig thanks for the voluntary support.
Thanks for reading and hopefully sharing, David.