Save your wallet and follow my simple, but brilliant tricks to learn to spot the difference between fake and real product customer reviews on Amazon!
There is no definite answer to the question if you can trust Amazon customer reviews or not. But it's obvious that plenty of fake reviews do exist, and one needs to be careful.
I am going to show you exactly what these fake reviews look like, and walk you through the steps to identifying them. All it takes is a little practice, so please open up the link below so we can get started.
— Click here to see such an Amazon review example!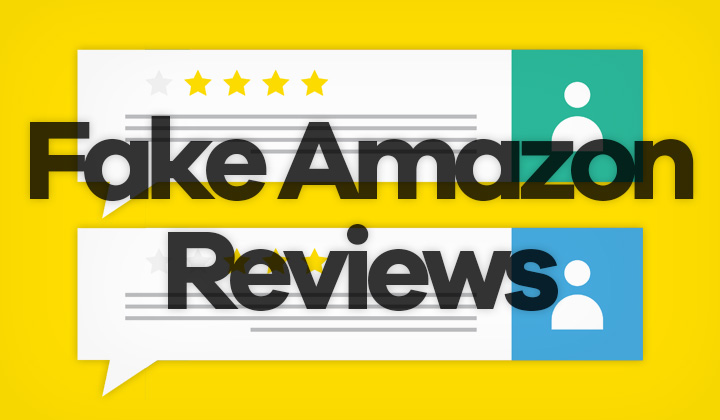 ---
Looking at the customer reviews panel above, the feedback looks promising. But can we really trust it? Let's break down all the possible clues for a scam being operated here.
Step 1. Look for Non-Verified Reviews
Click where it says: "See all customer reviews". You will be able to filter the results by "Verified purchase only" and see the total number of "verified purchases". If a large quantity of reviews are non-verified, it is the quickest & easiest sign to stay away.
Step 2. Compare Customer Profiles for Suspicious Activity
Even if all the reviews are from verified purchases, it doesn't mean anything yet. You can click on the names of the people who have left a review to see their profiles. Go trough some positive ones, and check if you can see any similarities that would indicate that the person behind them is the same.
In the above example, we can see similarities in the picture, number of votes, percentage of helpful votes and most importantly they are reviewing a similar range of products, mostly from the same sellers. Again, a clear indicator.
Step 3. Check Negative Reviews
Only about 3% of purchases turn into reviews. And even though some negative reviews are unavoidable, they can be pushed down by manipulating the "Was this review helpful to you?" question. So if you see that the negative reviews have a low helpful review ratio, it can be intentional.
Also simply having too few negative reviews can be an indicator.
Step 4. Compare Products from the Same Seller
If you are still not completely sure, you can see the other products from the same seller. Scammers are likely to use the same techniques throughout all their products. Too many similarities can always raise the flag.
Step 5. Read Well Written 2-4 Star Reviews
There are always those who praise or condemn a particular product. But the most valuable reviews are harder to fake because they cover both positive and negative aspects of the customer experience. Some common sense goes a long way.
Good luck and have fun shopping at Amazon.
This trust guide applies to all Amazon stores, including those in the United States (US), United Kingdom (UK), Canada, Germany, Spain, Italy, Ireland, Australia, France, the Netherlands (Holland), Brazil, Japan, Mexico, India and China.
Comments and your tips, suggestions most welcome!
We are a participant in the Amazon Services LLC Associates Program, an affiliate advertising program designed to provide a means for us to earn fees by linking to Amazon.com and affiliated sites.