These are instructions on how to get a free trial to review the AirVPN service — one of the most security fanatic & anonymous VPN services out there.
Just follow the step-by-step instructions for your free trial.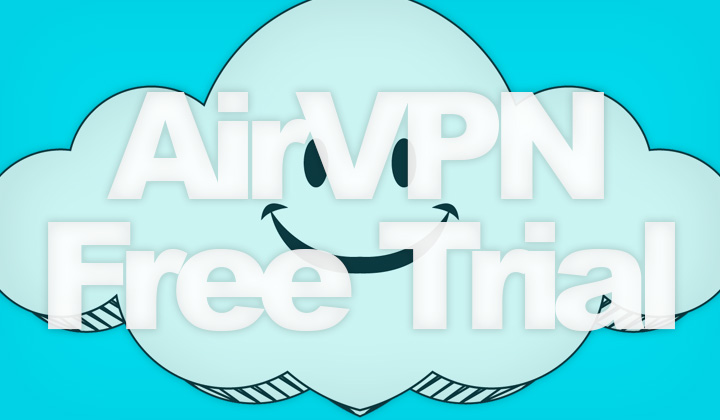 Good to Know
The review trial is for three days on a personal 100% discount coupon
Due to low pricing; there are no other promotions or discounts available
Sites offering public coupon codes are most likely false
It will take about 24h on average to wait for your coupon code
Offer available without credit cards and with full service!
Alternative option is to register a three day 1€ account for quick access.
Free AirVPN Trial Instructions
I'll take you through the whole process in detail.
Make sure not to miss any steps; if you have questions leave a comment below.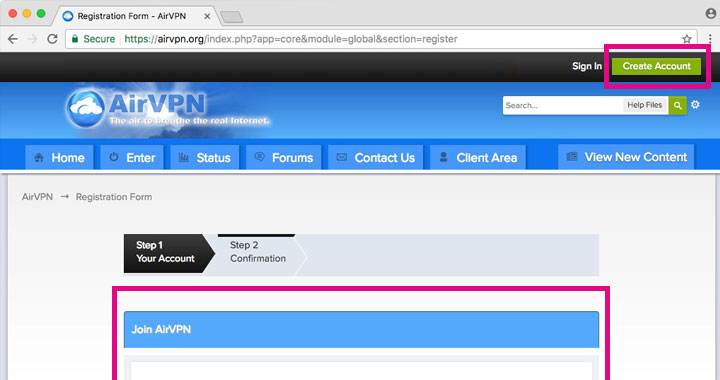 Step 1. Create yourself an AirVPN account.
You need:
Nickname
E-mail address
Password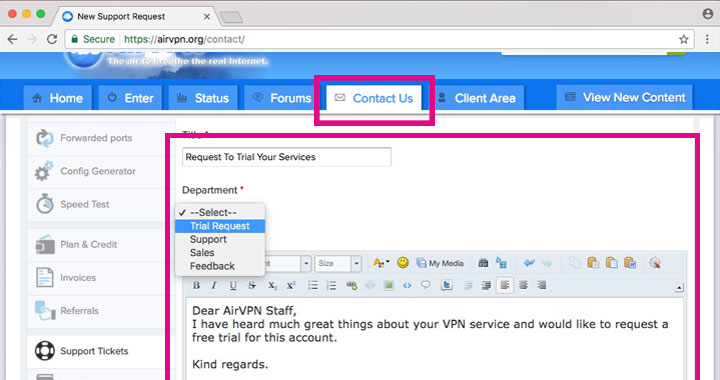 Step 2. Proceed to the Contact Us page and fill in a similar courteous message to the "Trial Requests" support department (making your own is advised).
Title: Request to Trial Your Services
Department: Trial Request
Message:
Dear AirVPN Staff,
I have heard much great things about your VPN service and would like to request a free trial for this account.
Kind regards.
Step 3. After "Submit Request", patiently wait for a response to your email box.
Please note: You will most likely not get the coupon on the same day and it may even take more than the usual 24hour waiting period.
Sending them follow up messages trying to hurry them up will only most likely make it worse for you (not recommended).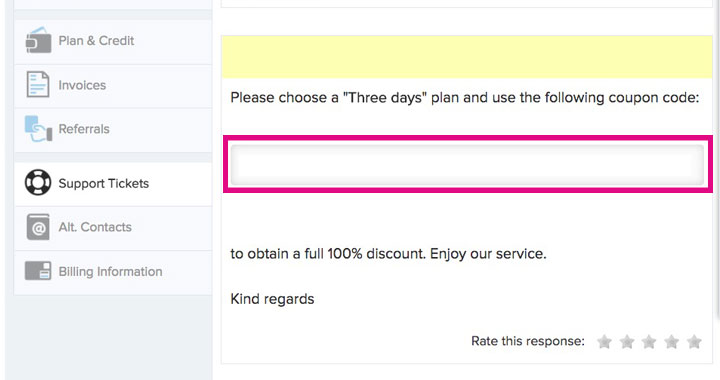 Step 4. You can find your coupon code support ticket after log in or by e-mail.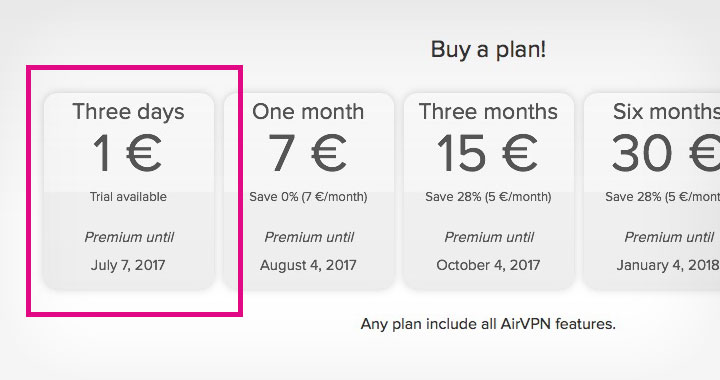 Step 5. Proceed to purchase the three day plan and enter your coupon code.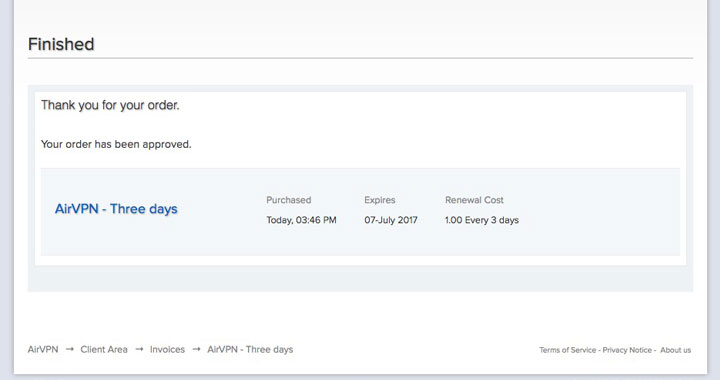 Step 6. The activation is instant as soon as you enter the code.
–> Find out more about AirVPN here.
Enjoy the review trial & please spread the word — thank you!