I think watching legit porn is a basic human right, yet many countries block porn sites and restrict access. So how to circumvent this and watch porn safely?
In this post I'll introduce VPNHub; The famous porn unblocking and safe streaming service from the folks at Pornhub (yes, they know what they are doing).
Just want to watch porn safely ASAP?
Use "this link" to sign up to VPNHub for free.
Proceed to download the software for Windows or macOS.
Also available for Android & iOS free.
Login to the app and connect to a server in the US or the nearest country where porn sites are normally unblocked.
Your connection will circumvent through that country over a secure connection, including porn streams & all internet traffic.
Note that if you are truly concerned about your safety there are no completely free methods. Use this for free for a week.
Or continue reading and I'm happy to explain further..!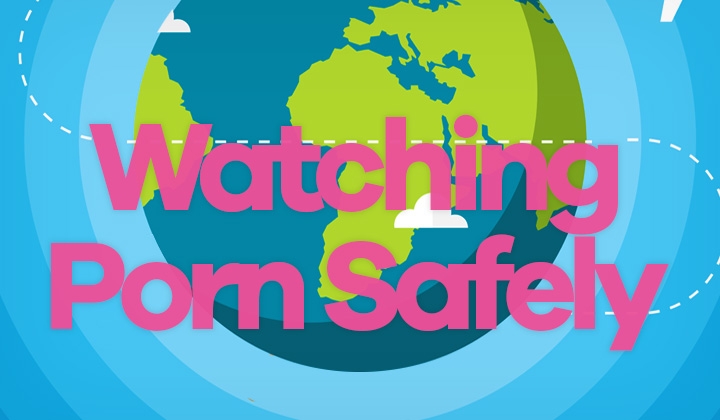 OK. First of all.
Depending on where you are located you might want to check the details of your local jurisdiction to see how severe they are.
There are a few things that you should understand about circumventing bans and blockages of porn sites.
So how to watch porn safely?
In my experience, a good system has been VPNHubPremium.
And you can sign up for a free week  "with this link".
One of main reasons is that they are run by Pornhub which means that it's optimized for pornographic sites and fast video streaming.
It will allow you to circumvent all the limitations on porn sites set by your government, from pretty much anywhere in the world.
The concept is that you can route all of your internet traffic through a country that has liberal laws for pornography. And thus, you can enjoy the same free internet as those who live in the US for example, without your government finding out.
Countries that you can unblock porn sites for;
These are the main countries that are actively blocking pornographic websites for their internet users, and can benefit from the service.
Turkmenistan, South Korea, Qatar, Bahrain, Egypt, Thailand, Saudi Arabia, Gaza Strip, Kuwait, Syria, Sudan, Malaysia, Nepal, Oman, Iran, North Korea, Yemen, United Arab, Emirates, China, Papua New Guinea, Indonesia, Pakistan
What do you need to know?
Besides being designed for safe access to porn, you will need to know that not all similar services are as fast as VPNHub is.
I've tested quite a few and video streaming speeds do vary.
Trust me, and I've been there.. The last thing you want, is to have the connection slow down in the middle of streaming a porn video.
That's why it's better to pay a bit more for quality service.
And since you can get a free trial, it's easy to check for compatibility.
How safe it is for watching porn?
Basically your connection is getting routed through an encrypted channel to a connection point outside of your country before accessing the porn.
This means, that your government, ISP or other officials will not be able to see what you are doing with your internet connection.
The biggest risk is if someone hacks into your computer, which is actually much harder to do if you are circumventing the connection.
What can I use to watch banned porn with?
It's easy. Download the software for Windows or Mac computers (macOS). Or the App for your iPhone (iOS) or Android smartphone, tablet device.
You can unblock and watch porn from any device you want by selecting the nearest country location and clicking on connect.
Bye bye porn site ban!
And did you know that even the following countries occasionally restrict access to porn sites where VPNHub comes in handy; Japan, Philippines, Bhutan, Singapore, Russia, Australia, India, Uganda, United Kingdom (UK).
Also seems the following countries may also have blockages that you can circumvent with this method; Comoros, Mauritius, São Tomé and Príncipe, Bangladesh, Tanzania, Sri Lanka, Jamaica, Kiribati, Vietnam, Western Sahara, Macau, Republic of Congo, Lesotho, Togo, Madagascar, Belarus, Equatorial Guinea, Somaliland, Burundi, South Ossetia, South Sudan, Palau, Guinea-Bissau, Palestine, Cameroon, Lithuania, Benin. Mali, Northern Cyprus, Brunei, Mozambique, Kazakhstan, Solomon Islands, Eritrea, Jordan, Ethiopia, Venezuela, Mauritania, Nagorno-Karabakh, Djibouti, Abkhazia, Liberia, South Africa, Maldives, Guinea, Guyana, Namibia, Transnistria, Rwanda, Niger, Burkina Faso, Central African Republic & Ivory Coast.
And this is the actual list of continents and countries that VPNHub has servers you can connect to for safe porn site circumvention.
Europe (Estonia, Bulgaria, Netherlands, Ukraine, Switzerland, Moldova, Luxembourg, Belgium, Serbia, Hungary, Latvia, Cyprus, Greece, Slovenia, Italy, Romania, Albania, Denmark, United Kingdom (UK), Sweden, France, Germany, Czech Republic, Austria, Norway, Ireland, Poland, Croatia, Finland, Slovakia, Spain, Portugal.
North America (US, Mexico, Canada).
South America (Brazil).
Asia (Philippines, Japan, Hong Kong, Malaysia, India, South Korea, Singapore).
Oceania (Australia, New Zealand).
Africa and Middle East (Israel, South Africa, UAE).
And that's my guide for safe porn watching and unblocking porn site restrictions on pretty much any country in the world, and for for a whole free week.
Any questions about porn site circumvention or safe streaming?
I'm happy to answer all of your questions below.
Thanks for reading and for your visit, David.
This post contains affiliate links where appropriate which may convert to monetary benefit to the author of this blog. Thank you.