To be honest, while I love Udemy it's not for everyone.
Their approach to online courses and skill learning is different from their competition, for some it works well and for other's it not that great.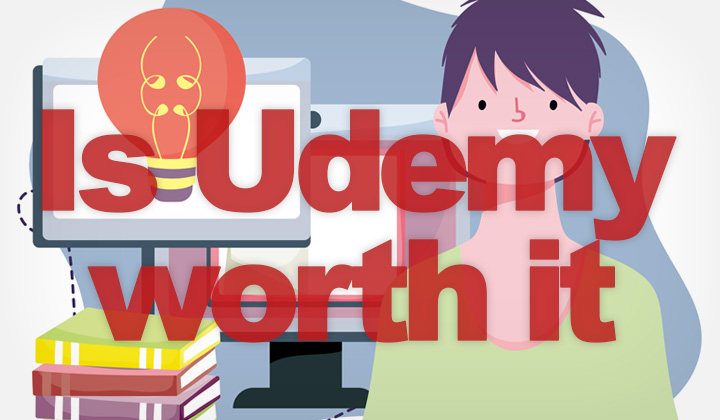 Those new to Udemy, I'd hold on to your wallet for now to see if you are one of the 35 million students (or 57,000 instructors) for whom Udemy is worth it.
Carrying the world's largest selection of online courses, it's easy to get carrier away.
And don't get me started on reviews, Udemy is just a platform and how someone will review them based on their experience depends on the courses they took.
Best way to review Udemy for yourself?
Easy, take one of the many free courses.
There are loads of top rated courses that are completely free, it's how I started and I'm sure it will give you a taste of things to come.
My story is not uncommon and it's how I built a career in building websites and blogs, doing anything really that interested me.
That's just how awesome I think Udemy is. You can build a set of skills that can be converted into monetary benefit, with growing skills you'll be able to afford any of the courses on day. The sky is the limit, you just need to go step by step.
Perhaps, entrepreneurship or online learning is not for you..?
Fine, you didn't spend a penny!
Since I've benefitted so much from this, I wanted to share if with you all.
Here's some free courses worth trying out!
These courses are reviewed with a 1 to 5 star rating.
Presentation Skills Secrets:Delivering the Talk of Your Life (4.5 stars)
7 Scientifically Proven Steps to Increase Your Influence (4.5 stars)
Programming for Kids – How to Make Coding Fun (4.4 stars)
Hyperthinking: improve your day to day learning & creativity (4.3 stars)
How to Change Your Thinking & become more Positive (4.2 stars)
A Mini Course on Time Management (4.3 stars)
Introductory Photography Course (4.7 stars)
The Total Beginner's Guitar Course (4.6 stars)
Get to know HTML Learn HTML Basics (4.4 stars)
Build a Quiz App with HTML, CSS, and JavaScript (4.5 stars)
Code Your First Game: Arcade Classic in JavaScript on Canvas (4.5 stars)
The Art of Baking with Yuppiechef (4.4 stars)
These are just an example of the few free courses that you can take.
I'm sure that using this method you are convinced in no time if Udemy is worth it for you or not.
Any questions, or experiences to share on Udemy?
Scribble your thoughts in the field below!
Wishing you a skillful experience, David.
For your information! Some of the links in these posts on the blog are affiliate links which may convert to monetary benefit for the author.