This is a comprehensive list of the most cheap (TLD) top level domain names and registrars that maintain these low prices. This does NOT include domains that have cheap one year registration only. This is the real deal.
---
Update – Cheapest Domains of 2017 available at Namesilo.
Names $1.89/year for Register, Renewal & Transfer. (Tip! First time orders: Use coupon code 'smartdom1' and receive $1 off.)
.accountant
.bid
.cricket
.dating
.download
.faith
.loan
.party
.racing
.review
.science
.stream
.trade
.webcam
.win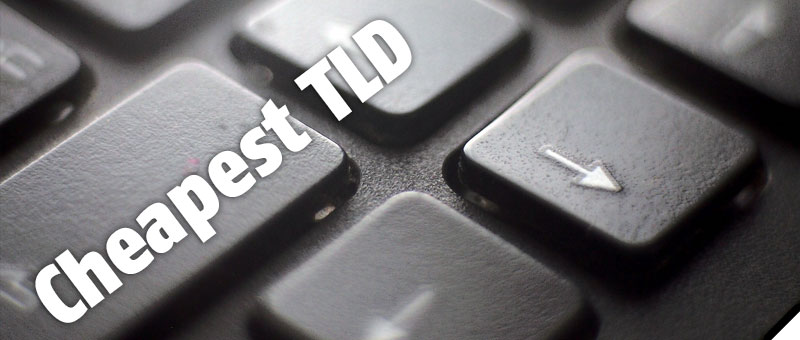 These are inexpensive to register for multiple years with constant pricing. Although some might be even cheaper when registered for multiple years.
Country Code TLDs: ccTLD
TLD: .com.de
Cost: $4.88/year
Registrar: Namecheap
TLD: .co.in, .net.in, .org.in, .ind.in
Cost: $6.40/year
Registrar: Crazy Domain
Generic TLDs: gTLD
TLD: .work
Cost: $4.88/year
Registrar: Namecheap
TLD: .accountant, .bid, .cricket, .date, .download, .faith, .loan, .men, .party, .racing, .review, .science, .trade, .webcam, .win, 
Cost: $4.88/year
Registrar: Uniregistry
This is an ongoing list, with more super cheap domains added over time..
Last updated: August 20th 2016.