The market is loaded with inexpensive VPN providers that often lack in one way or another. With premium bandwidth and extreme privacy in mind, I wanted to find out the best you can get for the moneys worth. And why to pay more.
This is an ongoing list of the most expensive VPN providers available.
---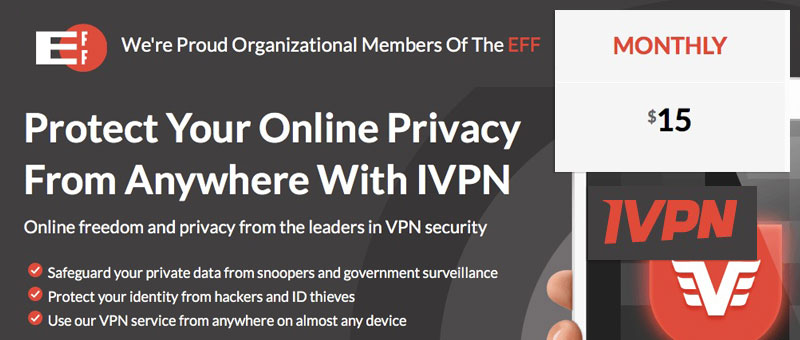 The best reason to pay premium I have yet to find. And expensive infrastructure that provides high capacity bandwidth resources is just a warm up for their selling point. Never have I seen another VPN service more dedicated in tweaking privacy and security, as well as the service itself to near perfection.
Too often with high end VPN providers, you end up paying for resources and customer service, when the best investment for money should come with passionate internet privacy. When these guys say no logs, it's what they mean with enthusiasm and no strings attached. All you need is an email address to register and you can even pay in cash, or Bitcoin. At the same time, you are promoting the good work of upholding our online rights to freedom and anonymity.
Server locations: Canada, Switzerland, Germany, France, United Kingdom, Hong Kong, Iceland, Holland, Romania, United States (CA, NJ, TX, UT).
PS. Look out for more server locations in the near future!
---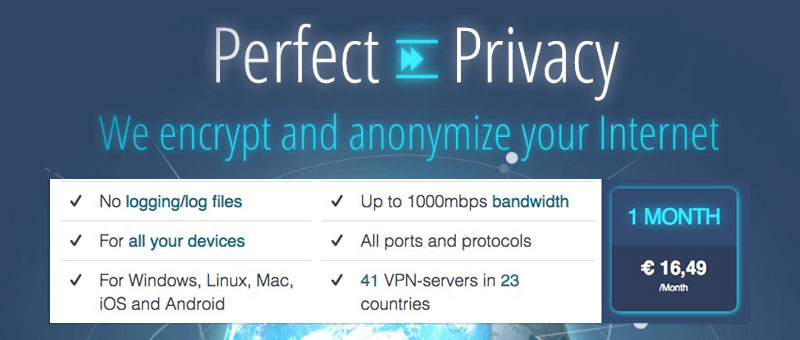 Another privacy focused, high end VPN service is Perfect Privacy. Not all servers offer Gigabit speeds, so if you need to go beyond 100Mbit/s, check the server list for the capacity of your location. However, this VPN is made suitable for heavy file transfers with unlimited, uncapped speeds and running Torrents with port forwarding.
Their security approach is twofold. One is an infrastructure design that gives them zero possibility to give out any details to authorities through anonymous registrations and absence of logs. And the other is a handful of special security functions. Such as DNS leak protection, integrated firewall protection and the possibility to route your connection through 4 different servers for extreme security.
Server locations: Romania, Germany, UK, Norway, France, Czech Republic, Netherlands, Luxembourg, Switzerland, Australia, Egypt, HK, Turkey, Canada, Russia, USA, Iceland, Latvia, Singapore, Sweden, Israel, Japan, Lithuania.
---
Know of any other expensive VPN services? Let us know in the comments!