This is my research and experience with Banggood.
Although I have mainly bought electronic items from them, they are a Chinese retailer for anything from fashion items, to phones, gadgets and useful items for your home.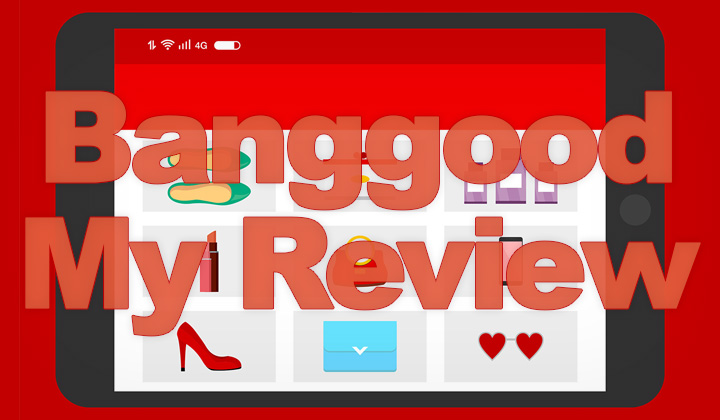 To be honest, the main reason I shop from them is pricing.
Otherwise, I would buy directly from online stores of known brands. But that is probably the most expensive way to shop online.
So it's better to check out the price factor to make sure it's worthwhile.
I recommend checking out "this page" first to see what kind of deals you can get.
What else do you need to know?
Shopping with Banggood has quite a few advantages that I'd like to mention in this review, hopefully it will help you to assess the site for yourself.
First of all, they have warehouses all over the world, mainly US and Europe ones are the biggest as far as I know. While this is a great help not all products are sent from them.
So be prepared to have shipping take anywhere from 10 days to 2 months. Mainly if the stuff comes from China, you'll have to wait longer. How much depends on a lot of things.
But I'd like to emphasize that slower shipping is your friend, since this way orders are less likely to get stuck in the customs and have duty fees slapped on them. In fact, I have never had to pay for fees or taxes of any kind on top of affordable shipping fees.
It's just a fact that you have to accept.
If you want blazing fast shipping, then you'll probably go somewhere else and pay a lot more.
Also, for a Chinese online retailer the reviews on Trustpilot are very good. I mean, it's a place where people go to complain basically. And of course, when shipping is slow, and products are not the best quality there are always complaints.
And I'm not saying that none of them are justified, sometimes you don't get what you expected and sometimes there are defects, etc. this is pretty normal everywhere. So again, you have to consider that returns to China take long.
Mainly, I'm seeing a lot of positive reviews considering their support which is a clear indicator that they are committed to building a known and successful brand. So you can trust on them to work on customer satisfaction.
As for knowing what quality to expect, what to buy or not. That is something that most of us just have to learn over time. It takes a  couple of orders to get the hang of it but you'll get there.
And that's pretty much the essentials of what you need to know.
What's your take on Banggood?
Questions, comments are most welcome below.
Please, do note that some of the links in these posts on the blog are affiliate links which may convert to monetary benefit for the author.