This is my take and review of CorelDRAW Graphics Suite.
And most importantly, is it really worth it?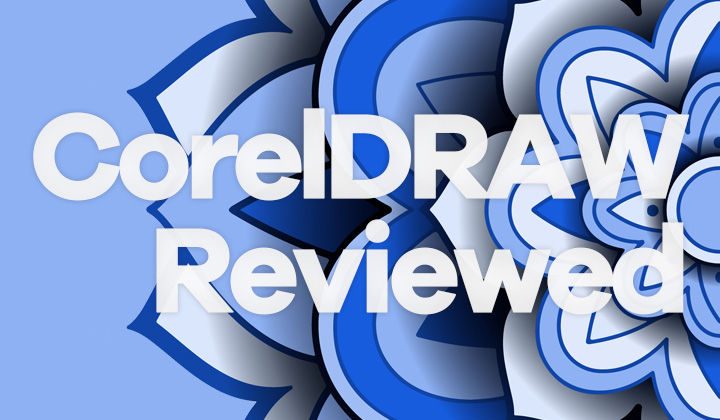 Ready to try out CorelDRAW?
Please, see "this link" to download a trial to try it out for yourself.
Is CorelDRAW worth it?
Not many know, that CorelDRAW's history spans over 30 years and they are one of the most established applications for creating and editing images there is.
And now with the come back to support Mac computers, they've strengthened their market position much further.
It's about time to consider adding CorelDRAW to your portfolio of tools to work with images.
What is CorelDRAW?
CorelDRAW is actually a bundle of several applications, called the "CorelDRAW Graphics Suite" with one major release coming out each year. This suit includes Photo-Paint, AfterShot, PowerTRACE and FontManager.
Here is a quick explanation of what each application does:
CorelDRAW
The main application is a versatile package for drawing and it can handle multiple documents as well. Everything can be designed within CorelDRAW with all the page layout, typography, etc. tools you need.
AfterShot
With this application one can handle HDR and raw images as well as process batch editing for those multiple shots you took on your digital camera for example.
PowerTRACE
This is a smart tool that transforms regular bitmap images into vector ones that you can then continue editing in the main CorelDRAW app.
Photo-Paint
This is an application for photo editing and it supports layers so that edits are so called "non-descructive". Meaning, that you can also revert back to each position before you made a change to a photo and the original images are stored indefinitely.
FontManager
Forget about scrolling through a single pile of fonts to find the right one. With this app you can organize your font collections and typefaces.
Neither will you have to install fonts on your local machine as it's possible to organize index the font folders over a network drive. 
My final verdict
No doubt CorelDRAW has what it takes to serve the needs of designers, photo editors and creatives all the way from hobbyist to professional. And it's bundled with many highly useful apps.
What I like about their pricing, is that you can choose from several different pricing structures that suit you the best. Including the one time purchase option for those not interested in recurring subscription fees.
What do you think, is CorelDRAW worth it?
Just leave a comment below.
Thanks for reading my review, David.
Notice: This website contains affiliate links where appropriate. This is for both the benefit of the author and hopefully the reader.