Obviously if you are a professional or want to become one and have a career in computer graphics, Illustrator is well worth considering.
For the professional it's a must have.
But is it worth it in your case?
Perhaps my review of the positives and negatives of Adobe Illustrator will help you to decide if it's really worth it for you.
Hope you enjoy my take on Illustrator!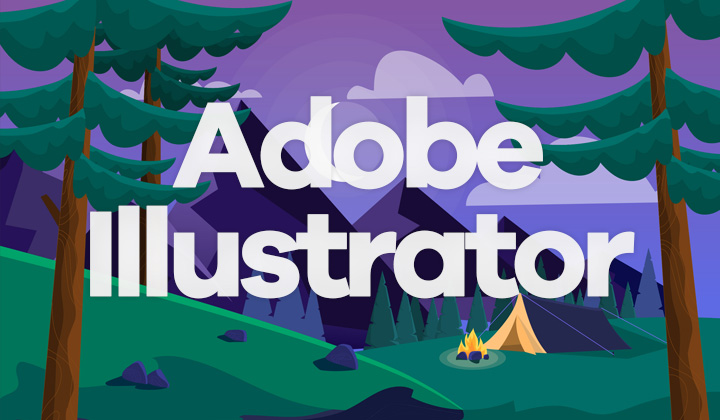 Want to head on and try Illustrator free?
You can go to "this link" to grab a trial version of Illustrator.
But here's what you need to know about it's pros and cons.
The positives
Simple to learn and easy to use with endless online guides on how to use Illustrator and the tools to do anything
Plugin customization is unlimited and so are possibilities
Best software for creating vector images and logos
Those on a budget won't find it affordable however paying a monthly subscription does make it possible to use it with a lower initial investment
Draw complete designs from scratch
Interacts well within the Adobe ecosystem of applications
Big problem solving communities
Many say this but the final results are just mind blowing
If you are subscribed to the complete Adobe Suit you are in very good hands and have all the potential for your future
Multi-layer system for vector graphics
High-end and super clear vector designs
The negatives
Those not used to Adobe products may experience difficulties transitioning to Illustrator
Can takes the juice out of your system if you don't have powerful hardware and a good amount of memory
Best for designing but not the best for editing images which is why most people bundle Illustrator with Photoshop
Some say there are no flaws to Illustrator when perhaps they are just blinded by Adobe's amazingness
My personal verdict
I am a fan of Adobe Illustrator. There's no use denying that.
But also the consensus seems to be that it's the "gold standard" in graphic design and with modern days of vector graphics is even beating Photoshop in popularity. Myself, I love both.
It's the kind of tool that once you learn it, it will carry on for years. And you will have a hard time using anything else.
That's just a fact and I am not the only one.
On top of that, when you feel that sense of belonging to the artistic community of other Illustrator users, there's no turning back!
But let's face it, the functionality is vast, often overwhelming and really handling things will take time. So you have to be ready for the investment as well, not just monetary but in terms of spending a lot of time in front of the screen with it as well.
Undoubtedly though, results will be simply outstanding.
What's your take?
Please, let us know in the comments.
Thanks for stopping by, David.
Please, do note that some of the links in these posts on the blog are affiliate links which may convert to monetary benefit for the author.