This is my review on watching Netflix with Unlocator, and other Smart DNS providers in 2023. If Netflix is not working, blocked for your region, here's the fix!
PS. Leave a comment for issues, proxy errors & I'll get back to you.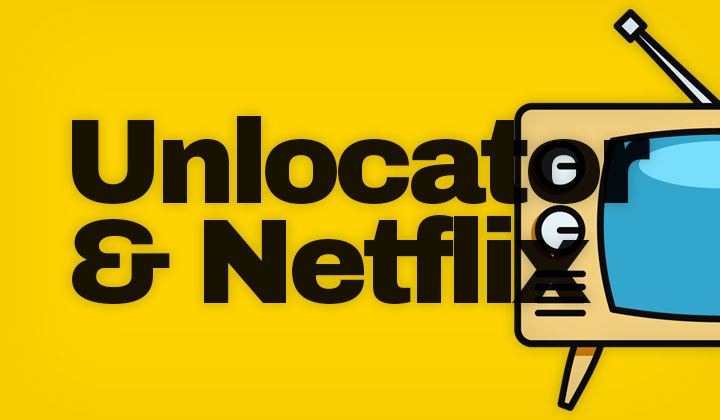 Netflix on Unlocator
If you want to watch Netflix with Unlocator, the only way is to change your country region settings to US, Canada, UK, Australia, Mexico, France, Spain, etc.
Click here for guide to change country region with Unlocator.
However, there is no official support for it and most regions are not working, or unstable resulting in annoying errors, and problems at random.
If you are considering to purchase Unlocator for Netflix support, I would highly recommend against it. The below alternatives are guaranteed to work.
Working Netflix Smart DNS
There are very few Smart DNS providers, that have good, REAL support for watching Netflix. However here they are, and my quick review on each.
I highly recommend "Smart DNS Proxy" for those who want to watch the US region of Netflix. It's a leading service, with great, reliable service for USA only.
It's also very affordable, and you get a free trial. Nothing to loose.
Also, they are working on support for at least UK, Canada & Australia regions as well as possibly others. But this will not be anytime soon.
The second best Smart DNS provider with extensive Netflix region support has to be OverPlay. It works great, but they are also pricier and there's no free trial.
Official Netflix region support is for; US, UK, Canada, Australia, New Zealand, Spain, Portugal, France, Germany, Netherlands, Italy, Ireland, Sweden, Finland, Norway, Belgium, Austria, Luxembourg, Japan and Brazil.
Working Netflix VPN
If you are still blocked and stuck with Unlocator, looking for a fix to other country regions, likely your best option is to use a VPN service.
But just like Smart DNS providers, Netflix support on VPNs varies a lot.
For the most stable connection, you need a VPN that:
Has a huge number of servers in different country locations
Changes their IP addresses frequently so Netflix can't catch up
Has official Netflix support and active maintenance
Personally, I only know one VPN that manages to do all that.
Click here for ExpressVPN with global Netflix support.
Please remember, that no VPN will work 100% of the time. But in the case of ExpressVPN, if they get blocked, they soon start to work on the problem. Which is a great advantage with a big, trusted VPN provider like them.
And that was my quick guide, and review.
What's your experience with Unlocator and Netflix?
Everything working or still getting blocked in US, UK, Canada, etc?
Issues, problems, proxy errors (with Unlocator.com) are welcome my way.
And btw. The above mentioned Smart DNS & proxy services should work on Mac, Linux, Windows, Chromebook, Android, iPhone, iPad, LG Smart TV, SamsungTV, Toshiba Smart TV, PanasonicTV, SonyTV, Amazon Kindle Fire TV, Boxee Box, Apple TV, Chromecast, Roku, Google TV, WD TV Live, Play Station 3 & 4, PS Vita, Wii, Wii U, XBOX 360 and some other smart TVs, consoles, devices too.
Also. You might want to know that some of the reviews, posts have affiliate links in them. This supports my posting habit and gives a warm fuzzy feeling for both readers and the author, for free of extra charge. Thanks hugely! David.