Perfect Privacy is a high-end VPN service and internet anonymizer, with focus on extreme security, quality bandwidth & advanced features. Suitable for those, who are picky about privacy and transfer speeds.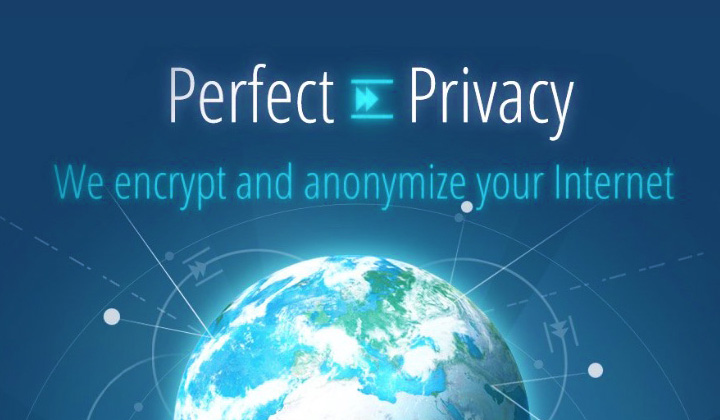 Cost & Discount Coupons
There are no public discount coupons and any site claiming to offer discounts is most likely fake. Instead, they are offering reduced cost for subscriptions with longer payment cycles, please see this page for more about Perfect Privacy VPN discounts and pricing.
I will be in contact with the awesome administrators of PV and publish information here about any possible discount promotions they might run in the future.
Service Specifications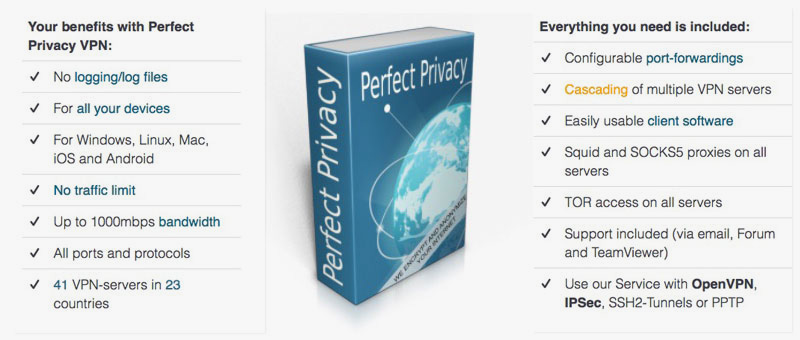 Bandwidth: Up to 1000mbps (No traffic limits)
Simultaneous connections: unlimited
Server locations (23 total): USA, Canada, UK, Germany, France, Netherlands, Australia, Switzerland, Turkey, Sweden, Czech Republic, Luxembourg, Egypt, Russia, Latvia, Lithuania, Romania, Iceland, Israel, Singapore, Hong Kong, Japan.
Security Policy
As the name suggests, the services infrastructure has been built with the anonymity and privacy of it's users in mind. With no logs or any data that could help to identify users, you can leave the worry of privacy protection to these guys.
The simple reality is that operating servers in multiple countries, one is inevitably committed to a degree of regulations and laws of each country. Perfect Privacy admits that and while it obeys legally within those jurisdictions, any communication with the authorities would fall short however as no data can ever be extracted from those servers.
Besides that, I was impressed at features such as "Cascading", which enables users to jump through a server location to another, which is the most effective way of operating without leaving the slightest trace of the origin of your connection.
There is a lot you can get out of this service to please the most demanding of customers. Or just enjoy the government grade 256 bit AES encryption and solid connections for a sound sleep.