ProtonVPN also known as "Proton VPN" is a highly secure Virtual Private Network (VPN) provider. It was developed by the founders of ProtonMail; the world's largest secure email service based in Switzerland.
This is a developing review on the much anticipated ProtonVPN.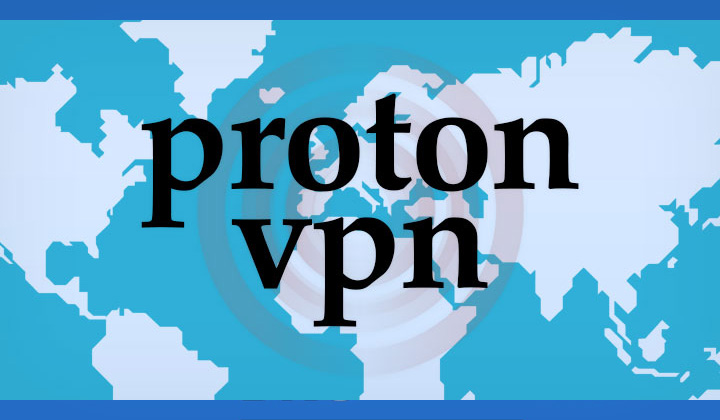 Index of Review Contents
Security & Anonymity
As a user privacy and security specialized VPN service; ProtonVPN is enforcing a no logs policy. There is minimal logging however as a single timestamp is being stored which shows the most recent login time of your account to the system.
Information that is NOT logged includes:
The websites you visit
Where you registered from
Where you logged in to VPN
Time logged in to VPN
User accounts are anonymous; requiring only a user name and password. As well as an optional email address for account recovery purposes.

Pricing
There are four pricing levels with difference in features.
Annual subscriptions receive a -20% discount and those subscribed to ProntMail's plus account will get another -20% off.
Plan 1. Free
Plan 2. Basic — $5USD/month
Plan 3. Plus — $10/month
access to "secure core" feature
6 device connections allowed
Plan 4. Visionary — $30/month
access to "secure core" feature
10 device connections allowed
More account details will be updated.

Connection Client
ProtonVPN has a native VPN connection client available for Windows, Mac & Linux. It also supports major smartphones on the iOS and Android platform.
You can either directly connect to a VPN location or enable the "secure core" feature; where you can connect through multiple data centers for increased security. This will however increase latency and slow down the connection.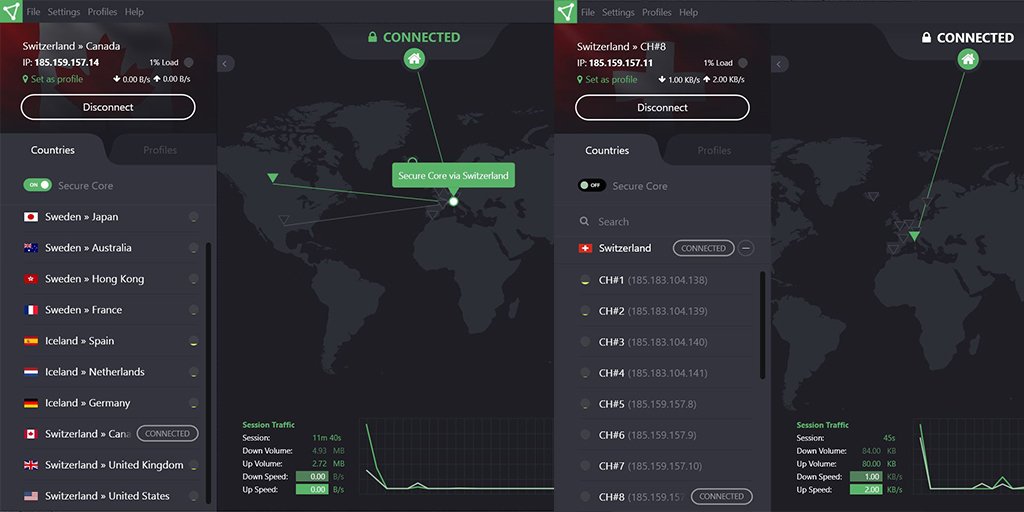 Other features include the ability to monitor live upload and download speeds; as well as total transfer values. And accurate load statistics for each available server.
The connection application uses OpenVPN.

VPN Locations
This is a list of data center locations deployed by ProtonVPN; to be updated.
Iceland
Switzerland
Sweden
Australia
Hong Kong
France
Spain
Netherlands
Germany
Canada
USA
United Kingdom
History Timeline
June 9th 2017;
Two week countdown to first official public release began.
March 11th 2017;
Next group to get beta access was plus level subscribers; the second highest plan.
February 28th 2017;
Data center VPN location opened in Iceland with 10Gbps connection.
February 24th 2017;
Free beta access was opened to ProtonMail's visionary level user subscribers; the highest regular pricing plan.
February 21st 2017;
The first beta version of ProtonVPN was made public for testing purposes to lifetime users of ProtonMail; the largest secure email service in the world.

Alternatives
While ProtonVPN is amongst top security-minded VPN providers; there are lower cost alternatives and other high security, anonymity features worth attention.
AirVPN — "The air to breathe the real Internet"
IVPN — "High security privacy protection From IVPN"
OVPN — "OVPN.com: Security and integrity"
…
So that's the review for now; check out below links for futher reading: