Quick & simple, 14 steps to install & configure the Simplified Chinese language pack for Joomla. At the time of writing, I am using the latest Joomla! 3.3.3 version.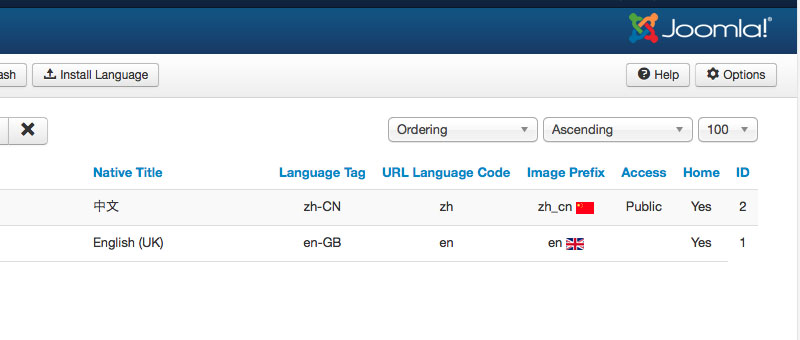 Here we go
1. Go to Extensions -> Language Manager and look for the "Install Language" button.
2. Select "Chinese Simplified" (or which ever language you need) and hit "Install".
If you get this error message: "The installer can't get the url to the remote Chinese Simplified language. Try again later or contact the language team coordinator"

The alternative way is to download the language pack corresponding (or the nearest) to your version of Joomla from the link below and install the zip file with the Extension Manager.

http://joomlacode.org/gf/project/jtranslation3_x/frs/?action=FrsReleaseBrowse&frs_package_id=6403
3. Go to Language Manager (under Extension Manager) and you will see a new language "中文(简体)" installed. Click on it.
4. Navigate to "Content" in the menu bar on your left and click on the big green button that says "New" & add the following details:
Title: Chinese
Title Native: 中文
Language Tag: zh-CN
URL Language Code: zh
Image Prefix: zh_cn
& save.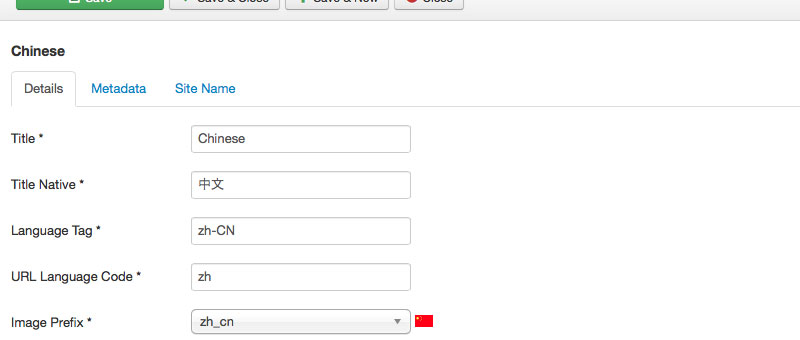 5. Go to Plugin Manager (under Extension Manager) and click on the plugin called "System – Language Filter"
6. Enable the plugin & choose your configurations. It's important to enable the setting "Remove URL Language Code" so that the default language will not have a language code in the URL. When your done, save.
7. Add a new menu using the Menu Manager called: "Hidden Menu".
8. Add a new menu item in the new menu called: "Hidden Home" with menu type of "Featured Articles". Select "Default Page" to "Yes" and save.
9. Go to your main menu and select the previous default page menu item. Change the language to the default language. Ex. "English (UK)". Choose "Default Page" as "Yes" & save. This creates the default page for that language.
10. Do the same for other languages. Make sure you have a different menu for each language. And that the "Hidden Menu" is left alone.
11. To create a link to the new language, you can use the "Language Switcher" module, or simply make a menu item "System Links -> External URL" and point it to "http://www.yourdomain.com/zh/".
12. To point back to the default language use "http://www.yourdomain.com/en/" which will automatically forward to the domain root http://www.yourdomain.com.
13. Go to the menu list of the Menu Manager and select "Add a module for this menu type." for the Chinese Menu. Give it a name, turn the title off, choose the language and select the same position as the default language menu is using (note: no module for hidden menu). Check if there is a "Menu Tag ID" or "Menu Class Suffix" in use for the default menu and apply the same ones to the Chinese language menu.
14. Make sure all menu items are set to their corresponding language.
& that's about it.