Snapchat may be the 'fastest way to share a moment' but it's definitely not the fastest way to get help to support questions and problems.
That is, unless your question is something that can be found ready written from their FAQ and help sections. But what if you need an actual human behing?
Based on my experience I wouldn't even bother to email them.
In today's post I'm sharing how I got REAL customer support for Snapchat, where someone actually looked into and helped to solve my problem without capped answers.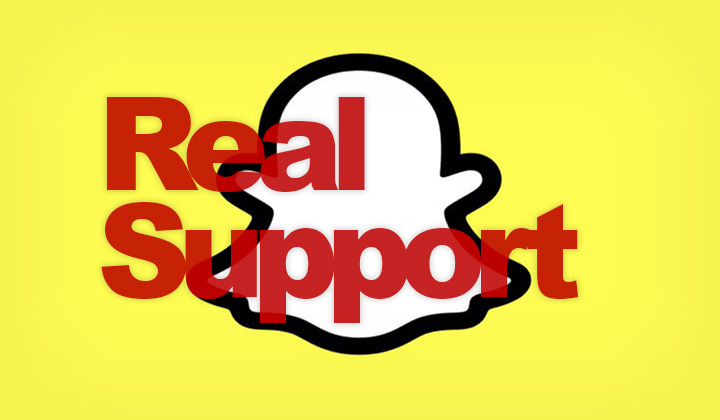 Better alternative to Snapchat support?
You can go ahead and try out Justanswer "with this link".
By using this alternative method, you can get a hold of experts within minutes that are there not just for a one time question but whenever you need help with Snapchat.
It works because they are not taking commands 'from above' and actually know their sh*t, using their time to help you out one-to-one to get things solved.
At least it has for me and hope it can others too.
What's the problem with Snapchat customer care?
It doesn't come as a surprise that most big companies, including Snapchat likes to not just optimize support but also to optimize their profits.
It's wrong to think that if they are giving you a free service, you can't expect them to provide personalized or better quality support.
Reality is, that they are getting rich from your use of their software and they have all the capacity to provide high quality support which they choose not to.
And while users vote with where their register to, it's a fact that everyone's doing it. So you kind of just have to find your way around these things.
I'm not saying that you are not able to get any help from them either, I'm just saying that it's slow.. bothersome with all the capped answers you need to go through before getting answers. And even then, it's a big maybe..
You'll have no idea if you get your issue solved or not.
That's what led me to look into alternatives and at least they exist.
What you choose to support and how you choose to support it is up to you, but customer care with Snapchat is mediocre which is not just my opinion but of many others.
If you are still willing to try out the official support team by open an email ticket with them in hopes of getting the answer you need;
Go to their home page
Click on "Support" under community
Search through questions and select "My Snapchat isn't working"
Under "Oh no! What isn't working?" select "Other"
In 'Need help with something else?" select "Yes"
Then select "My issue is not listed"
Congratulations you have found the contact form!
Fill it out and… fingers crossed!
Would love to hear your take on Snapchat support?
Brief us with your experience below.
Thank you for reading and participating, David.
For your information! Some of the links in these posts on the blog are affiliate links which may convert to monetary benefit for the author.