In this guide I've explain how to get fast and free nationwide shipping to Riyadh and elsewhere in Saudi Arabia (as well as with cash on delivery support).
Now working in December of 2023 (no coupon needed);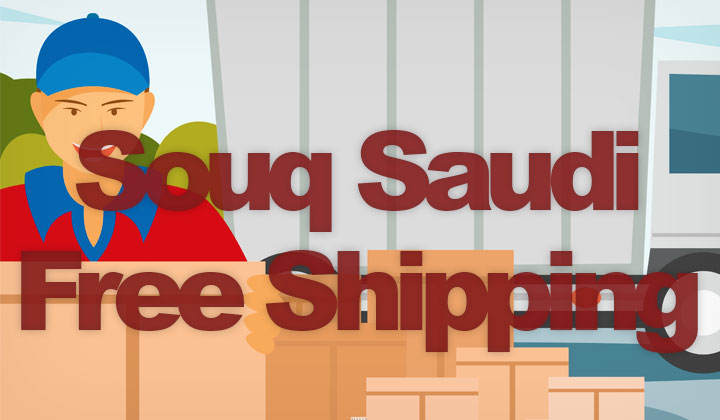 Here are details on the free shipping program on Souq Saudi;
In a nutshell, most orders (with some exceptions) that are fulfilled by Souq are eligible for the "free shipping program" and can be delivered nationwide.
Deliveries are made between 9am and 6pm from Saturday to Thursday.
These are the types of items that are included in the program;
Eligible online shopping orders need to have a total value of 200 Saudi Riyals (200 SAR is about 50 USD) or more.
Item needs to be marked as "fulfilled by Souq".
Over 1000 shopping product categories are included.
Excluded product types include Dish washers, Fridges, Freezers, Washing machines, Air conditioners, and some other bulky items.
These heavy items have a shipping fee included, however they are still cheaper than ordinary shipping as this is a small additional fee.
You can use a coupon with your order as long as the 200 SAR minimum is met. As for the free shipping offer, no coupon is needed.
Finally you need to proceed through checkout for your order to see the final cost of shipping and may edit the cart accordingly.
For example, if you didn't meet the minimum order value for free shipping, you can go back to saudi.souq.com to add more "fulfilled by Souq" items to cart.
When online shopping you may narrow down searches to items that support free shipping on the left. This is the easiest method to check validity.
Cash on delivery payments will be charged 17 SAR extra. And if you are in an "out of coverage" area, you need to collect the package at your nearest courier hub.
Free shipping option is available to locations in Saudi Arabia such as; Medina, Mecca, Jeddah, Riyadh, Al-Ahsa, Dammam, Buraidah and many others.
International customers are not supported at the time.
And that's my guide for free shipping on Souq Saudi without coupons.
Questions concerning deliveries to Saudi Arabia? Msg me below.
Thanks for visiting my site and possibly sharing the post, David.
The content has not been affected by them but at times contains affiliate links. They are means to support the author and make content better. Thank you.