In this review, I'll be looking at some of the claims that they are scam and if they really hold water or not about the premium sneaker and streetwear online store.
Your definite guide to if Stadium Goods is legit or not.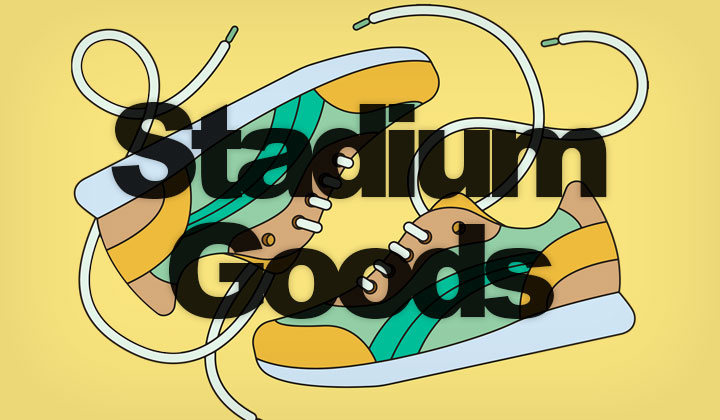 The reason I shop for streetwear at Stadium Goods is fairly simple;
(1) I can get high quality but low priced sneakers
(2) I have all the sneakers I ever need in one store.
Price is obviously an important factor for many shoppers, I mean have you "looked at this page" of special offers on Sneakers you can't get anywhere else.
Sometimes it's a bit too good to be true, right?
Understandable there are a lot of fakes out there, so questioning the legitimacy Stadium Goods sounds like a good thing to do.
After all, once you find an online store you can trust it's easy to to your sneaker shopping there from thereafter. Which has been the case for me with SG.
Looking at some of the online reviews however, it can be more than confusing with so much positive and negative feedback. Which is why first and foremost your own experience is the most valuable. Because they are a marketplace where individual consignors own the sneakers and not Stadium Goods, they don't have a clearcut money back guarantee. Instead, you can send your unused sneakers back within 3 days and get 90% of the amount spent as store credit for your next purchase.
But thanks to this consignment arrangement, if you have bad luck with one seller the odds are that you'll have much better success with another seller.
Before shoes are accepted to be sold at Stadium Goods, they are subject to their conditional requirements. Sometimes a seller doesn't even know that the shoes they send are fake but quality control is designed to catch sneakers that aren't authentic. It's not 100% but they are doing their best at it.
After all they would be pretty soon out of business if they were selling fake sneakers.
I can guarantee from my experience and knowledge, that their intentions are 100% legit and there is definitely no elaborate 'scam' involved. However mistakes do happen and you can be sure that those people will be complaining online with negative reviews.
I myself have never had such bad luck and continue to shop with confidence.
And that's my take and review on Stadium Goods.
Hope that helps & comments welcome!
David.
For your information! Some of the links in these posts on the blog are affiliate links which may convert to monetary benefit for the author.