Who needs cable TV when you've got on-demand and live NBA that's completely online, so that you can access all the old and new games on any device.
Here's how you can stream NBA without a hitch.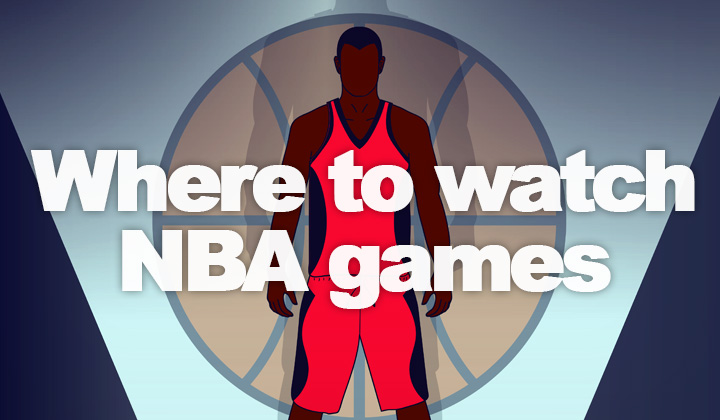 So you want to start watching the 74th season of NBA right away without messing around, or perhaps  you want to catch up on old games from the 73rd.
Either way, you're best bet is to grab the "NBA league pass here".
It is bang for your buck. Providing;
All regular season games available for on-demand streaming.
NBA Playoffs, finals and the all-star weekend.
Access to NBA TV for 24h/7 stream of documentaries and game analysis.
Fast game video streaming from the USA as well as outside the US.
Watch games on multiple devices (see support below).
Interactive stats, game zooming and loads of neat features on their native NBA league pass app for iPhone, iPad and other smartphones.
Currently the annual price for the NBA league pass is $39.99 which is simply unbeatable value for the high quality video and fast streaming that you are getting, which makes messing with other sites simply not worth it.
Especially since that includes all of the old games as well.
You can also grab a single game with a one time payment of $5.99 for watching the finals for example. But I do recommend the league pass.
Devices supported by the league pass;
Nearly all modern smartphones and tablets that use the Android or iOS operating systems (iPhone, iPad, Samsung, etc.)
Smart TVs such as Apple TV, Chromecast, Roku, Android TV, etc.
Game consoles such as Playstation, Xbox One.
Desktop computers and laptops such as Windows, Mac, etc.
Enjoy watching NBA games!
What is your take on streaming NBA games online?
Would love to hear your experience in the below comments.
Share if you enjoyed this post! Regards, David.
Affiliate links are present in this and other posts on the blog. This can convert to monetary benefit for the author. Thank you for supporting me.