Although the population of Finland is at 5.4 million, it is an attractive space for affiliate marketing. With a comparatively huge amount of internet use, and little competition, it's a market waiting to get tapped.
Most Finnish companies use one of the many affiliate networks available, which operate in several countries including Finland.
The description of the campaigns is either only in Finnish, or both in Finnish & English.
The user interface & registration is always available in the English language.
Here is the list of the most popular Finnish affiliate networks to get you started.
---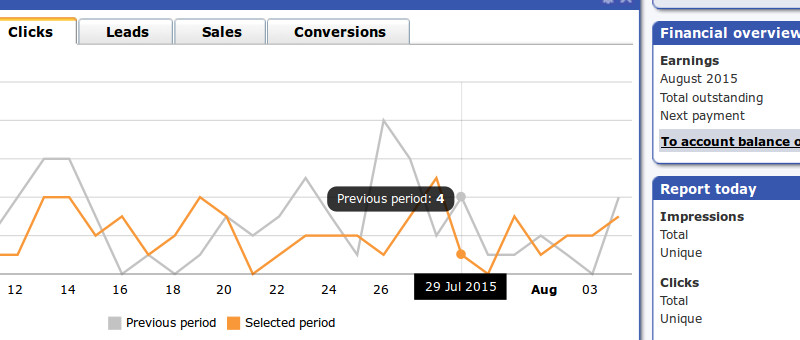 TradeTracker is a network with a big amount of campaigns. Weekly payments and easy to get accepted. Known to be realiable, and has a very easy to use interface. Instant sign up bonus of 10 euros.
---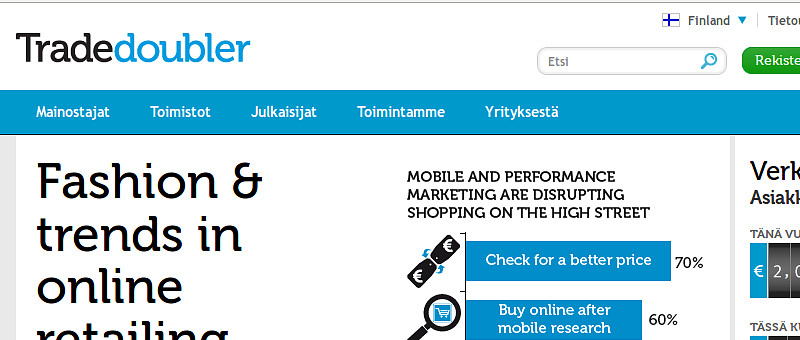 Another affiliate network with a good number of campaigns and a clear good looking website is Tradedoubler. Payments are made monthly.
List will be updated as needed.
Suggestions welcome.
Thanks for reading!