There are numerous legal issues that are frequently encountered by the American workforce. To which LegalShield has built solutions since 1984.
In light of "this article where LegalShield lists their benefits", I will be discussing the real practical implications for a realistic understing of their legal plans.
Including the actual benefits one may or may not have.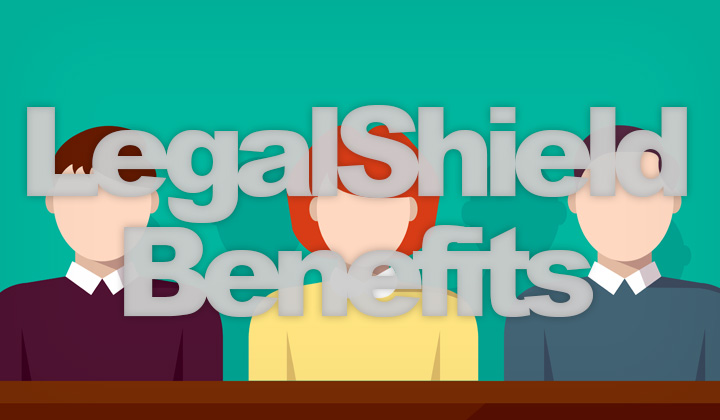 Common legal issues are inclusive of but not limited to identity theft, debt collection, creation of wills, traffic tickets and personal property issues among others.
These are just but a few of the legal concerns which frequently challenge American workers. Most of the aforementioned workers tend to face their legal battles on their own as opposed to seeking assistance from qualified legal experts. This is mostly due to their uncertainty about working with an attorney whereas others simply cannot afford the services of an attorney. The problem with doing it on one's own is that most people who opt to try finding solutions to their legal problems thus ending up wasting a significant amount of time and undergoing high stress only to accomplish unexceptional or disappointing consequences.
Being able to access prepaid legal services has been confirmed to be time saving alongside assisting people evade excessive stress. Prepaid legal services have been defined by the American Prepaid Legal Services Institute as "any form of arrangement in which a participant prepays, or an employer pays on behalf of employees, for legal services that participants may require in the future." In various respects, a prepaid legal plan works in an almost similar way as a medical benefit plan in that a customer makes payment for the same amount of money every month or on an annual basis in a bid to acquire certain services.
Being able to access a legal plan simply works in the same manner as having an attorney on retainer. In such a case, upon coming across a legal issue, the client has no reason to begin the tedious process of searching for and attempting to assess different attorneys. Individuals who have a legal plan simply call the provider's client service center and briefly describe to the person on the other end their current legal issue. The customer service representative may then inquire a number of things from you in a bid to correctly establish the nature of the issue so that they can link you up with the most suitable attorney in a location that is appropriate to you.
Other than being convenient, prepaid legal services enable a client to end up saving a lot in that the client won't have to constantly be required to pay legal fees each time they are required to seek the services of an attorney.  Moreover, clients usually have a great deal of peace of mind having in mind the fact that a expert attorney has gone through each line of his contract in a bid to ascertain that the deal has been created in their best interest and that they will not end up being caught off-guard later on.
MetLife conducted their 9th annual study of employee benefits trends where upon conducting a survey, they found that 78% of bosses say workers are less productive at work when they have concerns regarding their personal financial problems. Findings from the same study depicted that 27% of workers acknowledged that they took an unforeseen break form work or were preoccupied at work when handling personal financial issues. This was however not the case with those workers who had access to a legal plan. It is important therefore for you to consider having a legal plan in order to always ensure that your legal interests are covered at all times.
This way, no legal issue shall ever catch you off guard.
Which are your favorites benefits of LegalShield?
Please, share your thoughts below if possible.
Enjoyed the post? Please, share it with others.
Regards, David.
Affiliate links are present in this and other posts on the blog. This can convert to monetary benefit for the author. Thank you for supporting me.