Did you know, that by using a personal invite link you can register an account and get your first transfer on TransferWise for completely free of charge..?
Here's the essentials on the referral program and review of TransferWise for those looking to make money with their blogs, being an affiliate.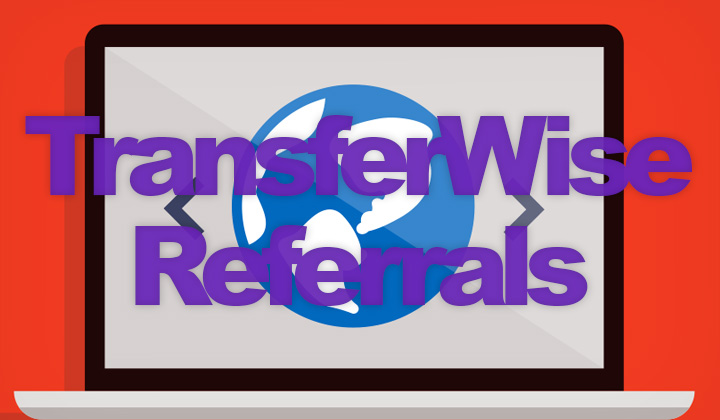 Want to use my personal invite link? Click here.
There are two different programs with their advantages and disadvantages, here are the differences and how each referral program works;
TransferWise Invite a Friend Program
With this program you can the highest incentive, but also it can be more difficult to get leads to convert as a payment customer. So basically;
Every user has a personal invite link that they can share freely
When someone signs up through that link they become their invitee
Once three invitees make a transfer worth £200, you receive a £50 award (or equivalent, depending on account currency obviously).
And while new users normally pay a fee of 0.5-1%, the invitee will be able to make their first transfer without this additional cost. Please be aware, that additional credit card or banking fees may still apply (read more here).
TransferWise Affiliate Program
You can also become a TransferWise affiliate;
Get various custom links, banners, etc. to promote TransferWise
Receive a fixed reward of £10 for each sign up that converts.
Each lead must convert to a paying customer, meaning that they must make one transfer of any amount to be valid.
There is no incentive for users who click the affiliate link.
So basically, while invite program offers £50 for three referrals, the affiliate program will reward you £30 for the same amount, with less strict requirements.
And of course, without the free transfer incentive (read more).
Please, be warned!
I learned it the hard way, but you should really first decide on which program you want to take part in. Because if you join the affiliate program, you will loose the possibility to receive any rewards for the invite program.
Here's my discussion with support;
Dear TransferWise staff,

I am interested in promoting your services through the "invite friends and family" program. However, for example now that I received a referral I received an email saying;

"Good news! xxx@gmail.com just joined TransferWise."
"As soon as xxx@gmail.com makes a transfer that's over £0, you'll be on your way to that £0 reward."

Why am I only eligible for a £0 reward? Your FAQ states things like "For example, with one program in the UK, you'll get £50 once 3 invited friends make a qualifying payment of at least £200."

Thanks for your time and clarification!

Best regards,
David
Hi David, and sorry for the confusion.

Since you are one of our affiliates, we can only offer you the referral program called Altruism. This means that we can't offer you any monetary benefits for inviting friends. However, the friends you invite to use our services, will receive a free transfer for up to 500 GBP or the equivalent in other currencies.

Altruism is just what the referral program assigned to our affiliates is called. 
Just visit your - Invite page - to see the breakdown of it.

If you had a different referral program with monetary rewards, you would see them there.

Best regards,
TransferWise Support
And that's all the essential information for this review.
What's your experience with getting referrals with TransferWise?
Your input is much appreciate by us all!
Huge thanks to my readership! David.