Here you will find the list of Trust.Zone server locations, with available VPN data centers sorted by continent, country and city — updated 2023.
Click here to see the list on Trust.Zone's own website.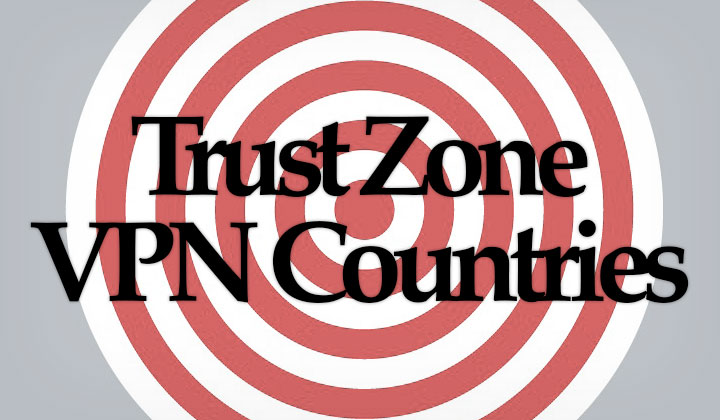 Trust.Zone Server Locations
Here is the complete list of countries with currently available Trust.Zone VPN server locations (135 servers in 80 zones, and 31 countries in total);
Tip! Get a free 3-day trial of Trust.Zone under this link.
VPN locations in Europe
France, United Kingdom, Ukraine, Bulgaria, Latvia, Netherlands, Russia, Germany, Poland, Finland, Sweden, Italy, Spain, Switzerland, Belgium, Romania, Czech Republic, Hungary, Austria, Denmark and Norway.
VPN locations in North America
United States (Florida, New York, Missouri, Texas, California, Virginia, Illinois, Utah, Washington, Arizona, Georgia, New Jersey, Massachusetts, Oregon, Mississippi, Washington, D.C., Maryland, Wisconsin, Kentucky, Colorado, South Carolina, Oklahoma, Los Angeles and Ohio).
Canada (Ontario, British Colombia & Quebec).
VPN locations in Asia, Oceania, South Africa
India, Hong Kong, Japan, Indonesia, Singapore, Australia (Victoria, New South Wales, Western Australia, Queensland), Brazil, South Africa
Unblocking Country Restrictions
There are also a handful of server locations that are designed for unblocking geographical country restrictions of TV channel streams;
Netflix in these regions;
France, Bulgaria, United Kingdom (UK), United States (US), Canada.
ITV in United Kingdom (UK).
Hulu in United States (US).
Amazon Prime Video in United States (US).
And that covers all Trust Zone data centers in 2023.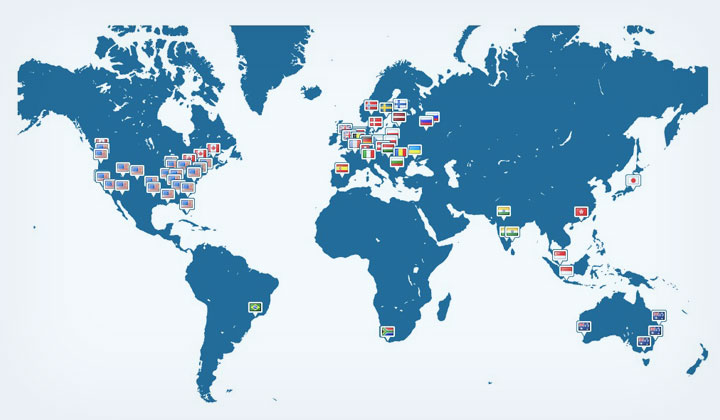 This is the map of all data center locations, marked by country flag.
Also a quicker list of available Trust.Zone server locations in the USA, sorted by the official, two letter state abbreviation code;
FL, NY, MO, TX, CA, VA, IL, UT, WA, AZ, GA, NJ, MA, OR, MS, DC, MD, WI, KY, CO, SC, OK, LA, OH.
Can't find the official data center list of countries?
Here's how to!
Scroll down to the very bottom of the page
Click on where it says "servers"
And you are presented with a list of VPN locations
Thanks, and give us your comments on Trust.Zone VPN!
Is there a country you'd like to see on the list? Please, let us know.
Kind notice from me, that the blog contains affiliate links at various locations within the site. Not to worry, there's no cost to you and you have full freedom to clear cookies if you like. Anyway, huge thanks for support and visit! Yours, David.