Google for the fastest, or best VPN for torrenting and you'll get nothing but baseless recommendations. There is actually a reason why some or better than others.
This is my review of the VPN providers most suitable for torrents & P2P.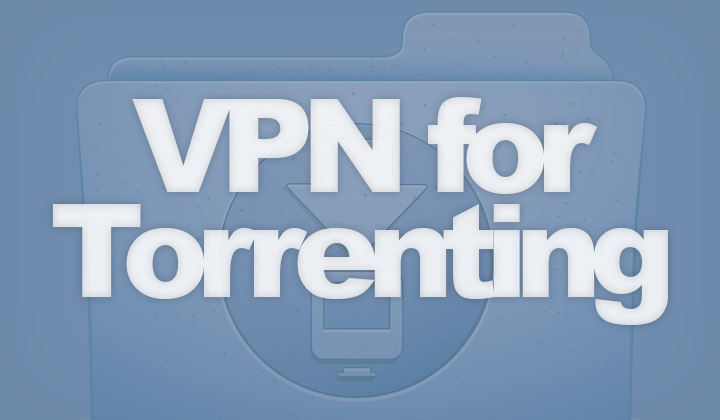 First I'll introduce a VPN I recommend highly, so that you can start downloading fast. Or check below on more details on what exactly is a torrent suitable VPN.
Best Torrent Capable VPN
There is only one obvious choice of VPN for torrents, and you won't find it on other lists because they are not the "big guys", instead you'll be with the "good guys".
Check out AirVPN which is fastest, most secure VPN for torrent use.
What makes AirVPN and P2P filesharing a good match?
Static port forwarding
They are one of the few VPN providers to support real static port forwarding, so that you have the best connection to other bittorrent clients and no port changes.
High speed servers
All VPN connections are connected to fast 1000 Mbit/s servers. And you can see live stats on exactly how much bandwidth is in use, from servers around the world.
Thus you can be sure they do not overcrowd their servers.
Security fanatics
These guys absolute fanatics when it comes to security, and anonymity. Rarely you see the kind of dedication and transparency towards security measures, and privacy policies. Which btw. are openly debated on their active discussion forum.
You can register anonymously, pay anonymously and they go much beyond just a no logging policy, which is bullshit on a lot of VPNs anyway.
Cheap pricing
And incredibly so, they are also one of the most decently priced VPNs out there. At 4.50EUR/month or more than $5/month in USD.
The choice is a no-brainer once you wake up and smell the coffee.
Other Torrent Compatible VPNs
Considering that static port forwarding is a must for anyone serious about torrents, and file sharing. These are the only other providers offering it;
While somewhat more expensive, you'll get a more extensive list of country locations if AirVPN doesn't have yours. Also they have very good speeds.
A less known VPN from the bunch, but they also have a lot more country locations and they have the cheapest pricing from all three.
Both offer static port forwarding for torrent clients such as;
Transmission
uTorrent
Vuze
BitTorrent
Deluge
qBittorrent
Popcorn Time
And pretty much any other P2P file-sharing client there is.
What is VPN Torrent and P2P suitability
When you are downloading, what ever it is that you are, with any P2P file-sharing or bittorrent software. You need three or four things outlined below..!
1. Gigabit Speeds
You need a VPN provider with Gigabit speeds. Not 100Mb, but 1000Gb or preferably more, because the bandwidth is shared. This will guarantee fastest downloading.
And one that is actually transparent about speeds.. many are not.
2. Port Forwarding
While it's possible to do without. You will likely want a VPN that supports port forwarding, for good connectivity and fastest speeds.
There are two types, static and dynamic. And the one you want is static, which means that once you setup the port with the VPN and your torrent client, everything just works. With dynamic, the port changes and it's really annoying.
3. Security & Anonymity
Naturally you want the VPN to be as safe as possible. This means, that they are absolutely fanatic about security — something that most providers are not!
4. Affordable Pricing
And of course, you want pricing to be competitive, even cheap. Who doesn't?
That pretty much covers the topic and my review.
But note that many VPNs might claim that they are the best deal for downloading torrents, however this is most likely not true considering the above.
Click here to find out more about AirVPN and their meticulous security.
Any questions about torrenting and Virtual Private Servers?
I'm happy to answer questions on anything related.
Thanks for popping by, David.
Also I want to let my dear readership know, that this amongst other reviews and posts on the blog occasionally contain affiliate links. Both, to promote my website, and to bring quality content which is hopefully based on mutual benefit.
And please share if possible.. thank you!