Live Promos:
HMA PRO Special — December of 2023
30 Day Free Trial — December, 2023 and beyond!
---
Looking for discount coupon codes for HideMyAss VPN Service, I discovered that all of them are just fake. In fact, HMA doesn't even use any codes! I was just taken to the front page through their links with no gain, whatsoever.
But of course you can still get a discount from them, – I got my own VPN subscription for $4.99 a month through the sales link which was good enough for me.

Keep on reading for detailed instructions..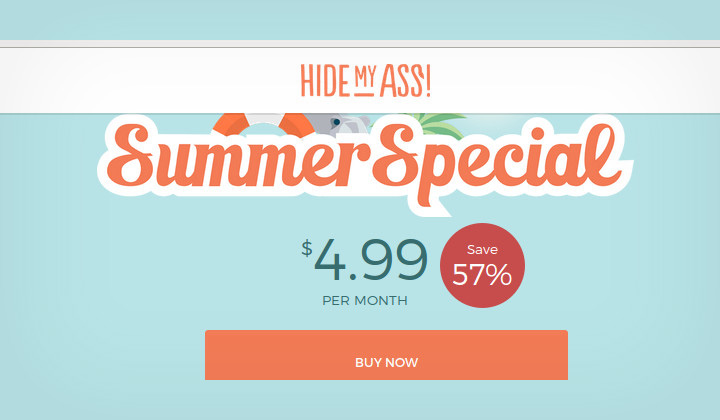 Their way of doing business is quite straight forward, and seems it has stayed so for a long time. Judging from their success, it is working for them. Service is what really matters of course..
I have outlined the most important basics here..
How the Discount System Works:
They change special promo campaigns depending on season.
Sometimes the best promotion is right on their front page. No links needed!
There is also a "Sales Special" link that takes you directly to their best, current promotion.
Sometimes going through the link can give you a better discount than on the front page. You can see the "Sales Special Link" for more info.
If they don't have an active promotion at the time, check the page again in some days. Fortunately the campaigns are frequent depending on season.
HMA said that they do not and never will use any coupon codes!
Please note: Good luck trying to grab your discount. Even though their VPN service has been just awesome, I think it would be stupid to pay full price. With servers in over 190 countries, and the most IP rich VPN service to date.. HideMyAss is definitely worth the wait.
Hope this helps to clear things up!
This post get often updated, check back later!
---
Past Promos:
Update 1: Summer Special is live. 57% OFF.
Update 2: Offer has been extended until 30th September
Update 3: Black Friday Promo starts Friday 21st November 2016
Update 4: XMAS Special is live for December!

Liberty Island: Up to 57% off — From 3rd May to 31st May 2017
Summer Special 57% discount — 3rd July to 4th September 2017
Also a kind notice, that some of the posts may include so called affiliated links which are totally harmless, and support the blog and work by the author, David. Huge thank you to all readers and visitors alike!