I think that the Chinese AliExpress is one of the most interesting e-commerce websites in todays global world. With a unique level of consumer protection, it's filled with opportunities. See the link for direct access to the store in English for 2023.
---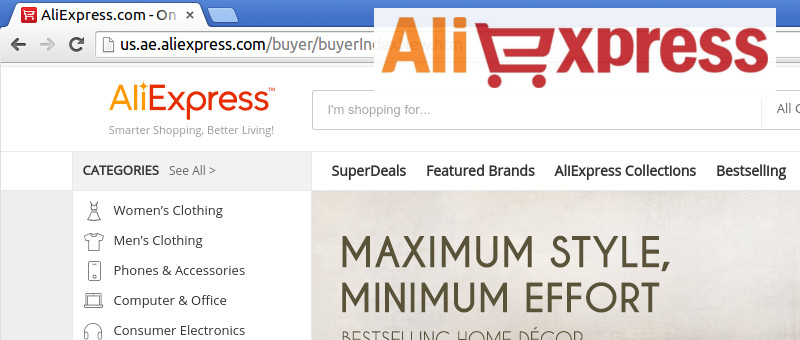 Here is a shopping guide in December, 2023 for English speakers.
AliExpress – Background
AliExpress is a well known subsidiary of the "Alibaba Group Holding Ltd". Just a year after their first test site launch in 2009, more than 5 million products had been sold on the online retail service platform.
In the AliExpress of today, buyers from 200 countries can browse more than 9.5 million products from over 10,000 Chinese export and manufacture businesses. The site's popularity includes their standing as the most visited e-commerce website in Russia.
AliExpress – How it Works
AliExpress is an e-commerce platform that is used for business to consumer transactions, connecting Chinese trading companies with buyers from all over the world. AliExpress separates itself from the parent company, "Alibaba" which deals with custom large quantity orders for the retail market. Instead, the focus is on low volume transactions of stocked products. Meaning that they simply act as the middleman between a buyer and a seller by providing the necessary marketplace infrastructure.
To ensure trust with sellers, AliExpress has put special emphasis on consumer protection and methods to boost buyer confidence. The sellers receive reviews, both in written form and with a five star ranking system.
But most importantly, transaction can be disputed if the product is unsatisfactory. This is done by holding the funds in an escrow until the product has been received and inspected by the buyer. In this way an exceptional level of consumer confidence has been created, largely promoting to the success of the company.
AliExpress – in English
The website is now fully available in the English language. Also the service has been translated to several languages such as Russian, Portuguese, Spanish, Indonesian, French. Additionally easy translation options are offered to many other common languages. Affordable international delivery is also available to most countries throughout the world.
---
Созданная в 2010 году торговая площадка [AliExpress.com] представляет собой интернет-магазин розничной торговли товаров в основном небольших китайских компаний, предлагающих продукцию онлайн покупателям по всему миру. AliExpress является самой посещаемой торговой площадкой в России. Сайт доступен на многих языках, включая русский!
Questions or problems using AliExpress?
Please, leave a comment below!