I often put my faith on quality German products. But I also love to research for competitive prices and all the possible makers. And there's a lot of choice here. After the introduction of eBay Germany at eBay.de it has never been easier.
Now in 2023, here's how in English!
Tip! The range of goods is different in each eBay store. This depends on the country of delivery. For outside of Germany, please click here to see international delivery options.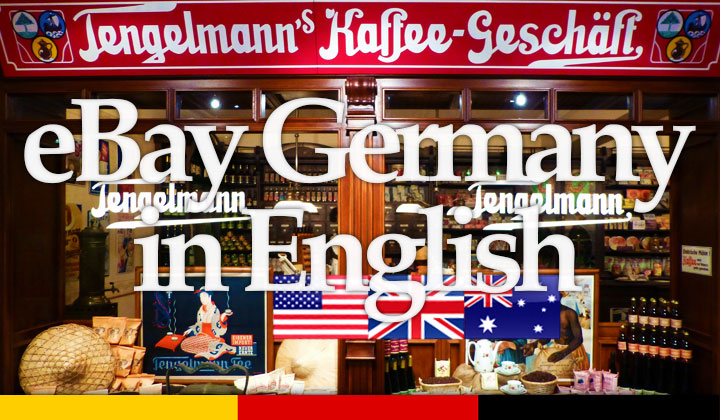 eBay Germany
The domination of eBay obviously has settled in. And Germany is one of the countries that has most welcomed the online auction giant. In 2014 alone, the German version of eBay generated 2.63 billion US dollars in revenue. And interesting enough, it's a hugely popular place to buy German car parts.
It's also one of the biggest biggest online shopping platforms in the country, together with Amazon Germany of course. What I like to do, is to compare price and the product range between the two which is great for nitpickers like myself. In most common cases, it is very rare or just not worth the trouble to look anywhere else.
German eBay in English Language
Unfortunately, only the help pages are available in English on eBay.de but that shouldn't stop you. Either make your purchases at the nearest English language eBay or, simply have it automatically translated into English. Just follow these steps.
Mozilla Firefox
I personally use Firefox and did quite some research on the translating add-ons. There is a lot to choose from, but the best is S3.Google Translator which makes the process completely automatic after a quick install. See the icon in the corner for all the necessary settings.
Google Chrome
If you prefer Chrome you don't need to even install anything. Just set the default language of the browser to English, or anything else than German. This will automatically display the translation bar where you can get the translation done.
---
Для русскоговорящих посетителей, пожалуйста, обратите внимание, что лучший способ покупать продукцию немецких продавцов eBay прямо через веб-сайт eBay.de. Мы рекомендуем Google Chrome веб-браузер, чтобы перевести сайт на русский язык.
Questions below are most welcome, always glad to help!