When I lived in Germany, I shopped a lot at the German Amazon.de store. And still make the occational purchases from abroad of products I cannot find anywhere else. Struggling with the language, I found out you can use the whole site in English.
2018: Now English version available!
New! Also Polish, Dutch & Turkish languages are now available.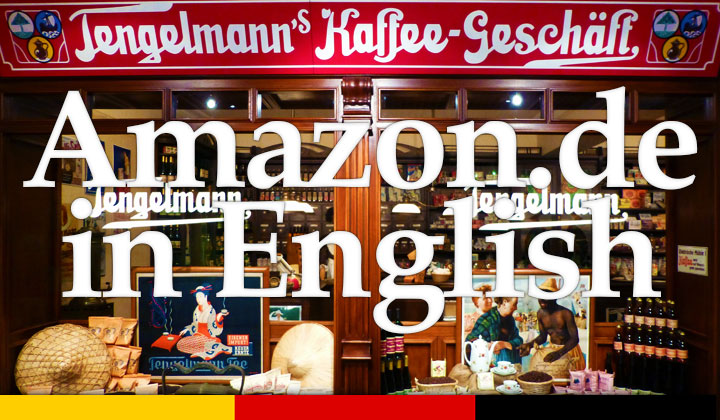 Please note! Translation not perfect, see below for further instructions..
Germany has changed over the years, to a nation that's highly proficient in the English language. The German Amazon store however, has been slower in this part of the development. Even though the population consists of 9% foreigners.
Do you know what "Ein gutschein für alle fälle" means? No problem, me neither even though I shop there.

Amazon is hugely popular in Germany. And because of the "Sell on Amazon" service where anyone can put up shop, there are many products that simply cannot be found from anywhere else.
With inexpensive international shipping and an efficient, trusted service as well as a good enough review system. I've had loads of good reasons to turn to Amazon.de for my shopping needs. Both inside and outside of the country.
The only restriction is the language, as anyone in the world can shop there. Which turns out is not a problem! German belongs to the same group of languages as English, known as Germanic languages. Making it easy to translate, and I don't mean the manual way. There are plenty of automated ways to achieve this.
If you are looking to buy English language books or even a dictionary, see this link which takes you directly to the right section of the store.
Follow this simple trick.. !
Basically, we just need a browser that can translate any page automatically while you are browsing the store.
Probably the easiest and my favorite method is to use Google Chrome. Which has this feature built in and it should ask you "would you like to translate this page?" automatically after you enter www.amazon.de in your address bar.
Pretty easy!
Also the same is possible with the Mozilla Firefox browser. Download an extension called "S3.Google Translator". A press of a "Add to Firefox" button and a browser re-start is all it requires.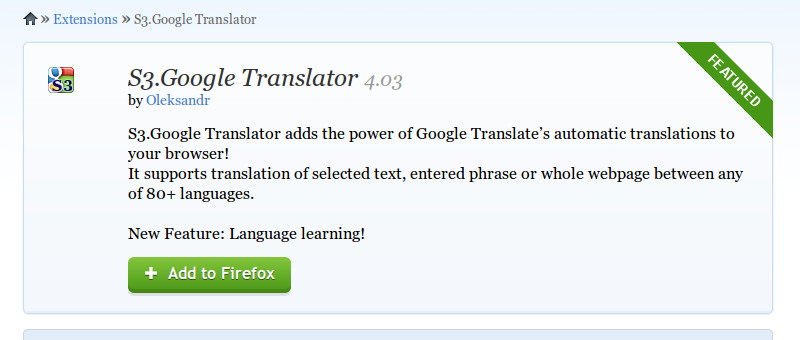 The add-on will create a little icon on the top right corner of your browser. Where you can select "Automatically translate www.amazon.de".
Turning off "Translation of selected text on the fly" might be a good idea if you don't need it. There are plenty of other neat features too, but it already functions well as it is in my opinion.
It will ask you some questions, to which you need to answer "OK".
To translate the entire page requires a connection widget from translate.google.com
Continue?
Remember Choice?
Always automatically translate www.amazon.de ?
And you have a fully functional German Amazon store in English! If you want to use some other browser like Internet Explorer, Opera, etc. there might be similar options as well. Just make sure that it's automatic that you don't need to choose to translate every page manually as is the case with all the other Firefox extensions.
If you know of other ways to easily translate the site, please let us know in the comments! And note that Amazon.de has helpful English speaking staff that can answer any questions about shopping there. Enjoy.