The online auctions giant eBay is huge in France. And even for an Englishman like me, it's easy to hop in and join the fun. Just have to be careful with my wallet.
Here's how to change to English in 2023!
Please note! Some products on the French eBay store are not delivered outside of the country. For delivery beyond france, click here to find out more.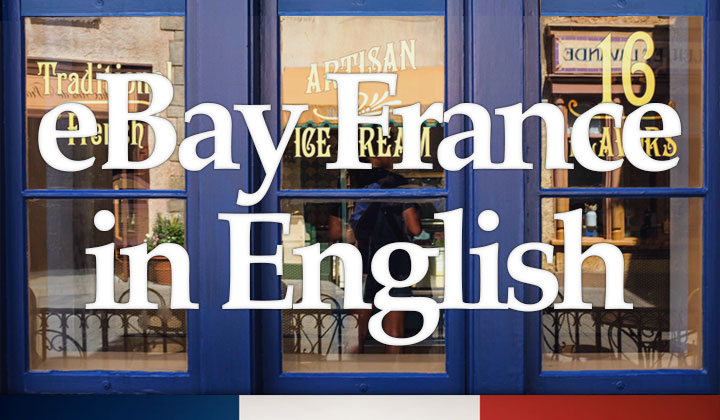 eBay France English Version
It's very possible to use eBay.fr in English. While native language support is not available, I would recommend translating the whole lot with Google Chrome. Just have the default language setting to anything else then French and it will ask to translate the page automatically for you.
While I am not a fan of Chrome in particular, this feature beats the rest of the browsers where you have to download a separate plug-in/add-on type of thing.
About eBay.fr
This is the fourth biggest e-commerce website in the whole of France. Just after Amazon.fr, Cdiscount & Fnac. It's simply massive, with more than 10 million visitors per month, buzzing with online commerce. Auctions, buy now products, new and old. As well as the everything between heaven and earth type of thing.
Best of all, now that even smaller sellers are taking the advantage, it has become a one of a kind place for shopping French made goods.
With such variety in abundance, they have created competition, and competitive prices that is good from the consumer point of view at least.
eBay Alternatives
There simply isn't any equivalent that can match to the auction services available. One familiar stop might be the biggest online classifieds site in France, at Leboncoin.fr. Which can be an especially great option for finding used goods.
Please, feel free to ask any questions.
Comments form is below, Thanks! David.