I've found the French Amazon.fr store a very useful place to shop online when in France, or even abroad for making purchases I cannot make anywhere else. Thankfully, now I can browse the website almost completely in English in 2023.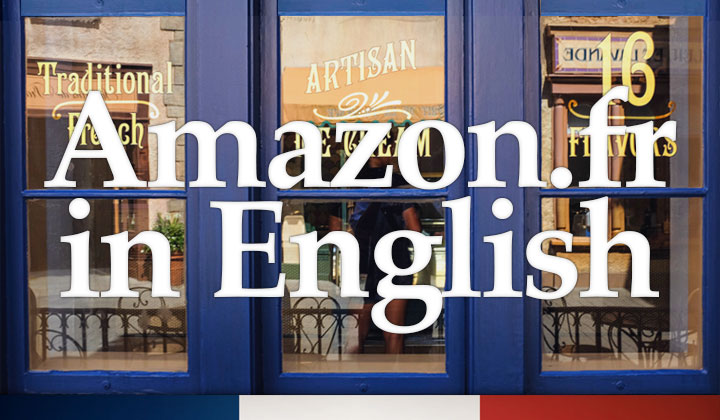 With affordable international shipping, a wide collection of English language books and just about anything 'entre ciel et terre'. You would think that the French Amazon has better support for the English language.
However depending on your browser, this should not be a problem at all. All one needs is to transform this familiar looking page for example.
Into a translated English version.
The tools needed, really depend on the type of web browser you are using. The essential feature is that the pages are translated live, without interrupting the browsing experience. Which is why most add-ons are not suitable for this purpose.
Google Chrome Instructions
You are in luck. The Google Chrome browser is an easy way to translate a web page with a click of a button. This feature is ready installed, and should suggest to translate pages that are different than your set, native language.
Like demonstrated on their website above.
Mozilla Firefox Instructions
My second favourite, a simple installation of the, "S3.Google Translator" extension. Which when turned on, will show a small icon on the top right corner of the browser. There you can set to "Automatically translate www.amazon.fr".
If you ever need help, there is an English language help section to guide you through the steps of ordering from Amazon France. Also, they have helpful English Speaking help desk staff ready to serve you, so I wouldn't hesitate to use it.
About Amazon France
The Amazon.fr site opened its virtual doors in August 2000. Amazon is doing its utmost to fulfill its mission, to put its customers at the heart of its concerns. At any time, they can find what they want to buy online and make many discoveries.
If we keep to the audiences published quarterly in the framework of the Internet Usage Observatory of Mediametrie, spread over the year 2016, Amazon brings together on average 15.8 million French Internet users each month. And as such, this e-merchant is, indeed, first in the sector. With an average of 11 million visitors each month on its platform, Cdiscount thus achieves second place.
Amazon's progression in recent years has been dazzling. According to estimates by Morgan Stanley, Amazon's sales in France reached 4.4 billion euros in 2016, in addition to marketplace activity, which represents an overall business volume of about 8 billion euros. And figures are expected to rise in the following years.
Thanks for reading and all..
questions, comments on French Amazon are welcome!