I have seen a significant change in how Spanish consumers are learning competitive bidding and online shopping habits. An impact which we can clearly see on the biggest growing e-commerce platform in Spain — the eBay.es auction site.
Instructions to access English eBay Spain in 2023!
Note! Delivery to countries ouside of Spain is limited on the Spanish eBay.es store. To find out more, click here to see international delivery to your home country.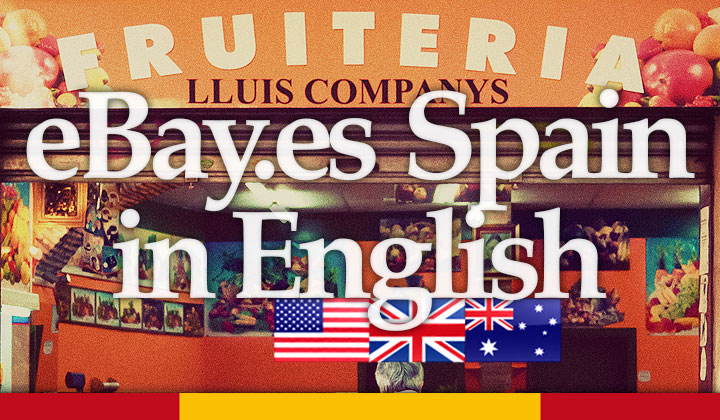 eBay.es in English Language
One of the easiest ways to translate the whole eBay.es site to an English version is the web browser Google Chrome. It enables the technology of Google Translation services to make everything automatic. Just open up a page in a language that's not your default and it will suggest you to convert the website from Spanish to English. Voila, you have an English version of eBay in your hands.
If your Spanish language skills are in need for a brush up, it might be a good opportunity as well. So just think about it!
About eBay in Spain
From all the European countries where the American auctions giant eBay has landed, Spain has probably been the slowest in its development. But it's clear, that the situation is changing constantly and in a really big way as customers are catching up on the benefits of their service. The most fast adopted addition to the Spanish online shopping sphere has been Amazon Spain to which eBay is still loosing big time in terms of revenue.
Still the Spanish eBay already is and will increasingly be a great success story as no other company is able to come even close. And it already has been established as the meeting place of modern online sellers and auctioneers. Many great products with competitive pricing is already on their shelves by the thousandfold, bringing a long needed element of security along with it.
Alternatives
There is no other company that can match the services of eBay. But there is still a significant population that prefer "old-school" second hand websites. So there are a few in popular use. With little security and no review system it's a choice for those who are in for the challenge (only in Spanish). Check out segundamano.es or milanuncios.com of which the former is the most popular.
Another website worth mentioning, which in fact has been acquired by eBay itself. An old classifieds website founded in Barcelona known as loquo.com which still has a bit of a buzz going on. Known for apartment rental ads in Spain but also has loads of used goods for sale.
Any questions, concerns about eBay in Spain?
Let me know, I'm happy to help out!