For those who are serious about their privacy, IVPN is one of the most secure VPN services there are. They only store your e-mail address and of course keep no logs. Run by security experts, with unlimited premium bandwidth, the VPN is well worth the cost for some, including myself.
They run small promotion offers, usually a 15% additional discount on biannual and annual plans. Just see their discount pricing plans for the best current deal on plans of three months or more. No discount coupons exist and most likely all websites you see offering them, or any kind of redeem discount links are a waste of time.
Or click here for a free trial of AirVPN, another security extremist VPN!
The Basic Discount Pricing is:
Quarterly (paid every 3 months): $40 // 11% OFF
Biannual (paid every 6 months): $70 // 22% OFF
Annual (paid once per year): $100 // 44% OFF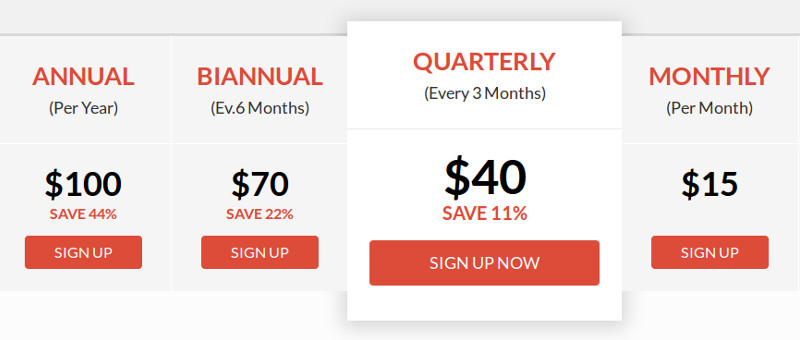 Price list & info on coupons, and IVPN discount offers in December of 2023.
More About IVPN
I had never heard of multihop VPN before IVPN. This means, that as an optional feature you can route your entire traffic through two servers. Obviously making it extremely secure.
They support three devices, which is just enough for my laptop, phone and tablet which all of three are connected to the VPN around the clock. The performance is very good, and I don't have to even think about it while knowing that my ass is secured by people who are truly passionate about security. And their service, just try to send a support ticket, they are amazingly fast and efficient.
You see a lot of VPN services these days that even keep logs and record user data. In my opinion, this is contradictory of securing your connection in the first place. At the end of the day, paying $100 per year for being in such good hands is not that much at all.
Just the usual complaint that they could have more server locations! And the promo campaigns could definitely give a bit more discount to encourage people to join in and have fun.
Any questions about professional offers of IVPN or VPN in general?
Your input is most welcome below this message.
Thanks for reading! Sincerely, David.