So many times, Amazon.es has been useful for doing easy shopping in Spain, as well as for buying Spanish goods from abroad. Struggling with Spanish language though, has not been that convenient until I discovered that in 2023, you can use the Spanish Amazon store almost entirely in English!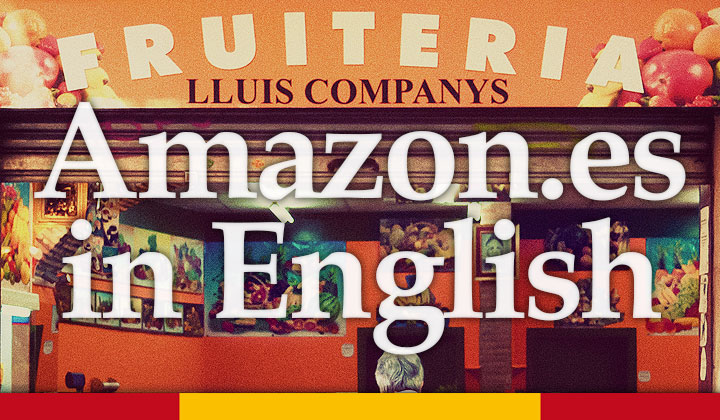 When the Spanish Amazon opened it's virtual doors in 2011, we didn't think much. Now it's one of the biggest online stores in the country, with the convenience of free & fast home delivery and highly competitive prices. Call me lazy if you want! But for me personally, going through shops trying to ask for something in Spanish is a thing of the past.
The login page on Amazon.es might look daunting for example, but we can make it look more like how it's on the Amazon.com version of the store.
The way we can convert ALL of the pages to English, depends on which web browser you are using. Usually, there is a browser add-on or extension, that enables a feature which automatically translates each page.
Be warned, that most add-ons are not suitable for the task. See the list below for easy instructions on the best way to do it for each browser!
Mozilla Firefox
Currently the only add-on for Firefox that can translate each page automatically is S3.Google Translator. Installation is under a few clicks of a button. You will see a small "S3" Google logo in the corner where you can set translation options.
Chrome
Google Chrome comes with a ready translation feature. Either it gives you an automatic pop-up
window which suggests you to translate the page to your browser language. Or you can set controls with the little icon in the top right corner.
Please note, that this feature is only enabled when the page language is different than the browser language.
If you have any questions, I suggest you contact Amazon help desk. The staff there not just speaks great English, but they are extremely helpful as well.
I mainly use these two browsers to do my shopping in Spain, but I will add instructions for other browsers if I find any. But as you can see, it is not very difficult. Despite the store not supporting an English language option officially, any nationality from any country is most welcome to open an account and make purchases. As long as international shipping is supported for the product.
I hope this guide helped to explain how to use Amazon.es in English and I always welcome new suggestions. Enjoy finding interesting products, and do be careful not to shop too much! 🙂
I'm more than happy to answer questions on the Spanish Amazon site.
Just fill in the comments field below this post..!
Thank you for reading, David.